Are you always looking for ways to revamp your home bar? If you're like me, chances are you want something that looks great no matter where you put it. And even though I love my space at home, sometimes I wish I had a little bit more room. Luckily, modern furniture trends offer some solutions.
If you've ever found yourself searching for new storage ideas at your local department store or big box retailer, then you probably already know how expensive they can get. That's why you should consider buying pieces that fit your style and budget.
When you decide to start setting up a home bar, you want to choose the perfect pieces that suit your needs. Whether you are looking at mixing your favorite spirits or serving delicious food, having some great pieces of furniture is important. The type of wooden bar stools you select can also play an essential role in your overall experience. If you don't have a clue where to begin, read our guide on choosing the ideal furniture for your home bar.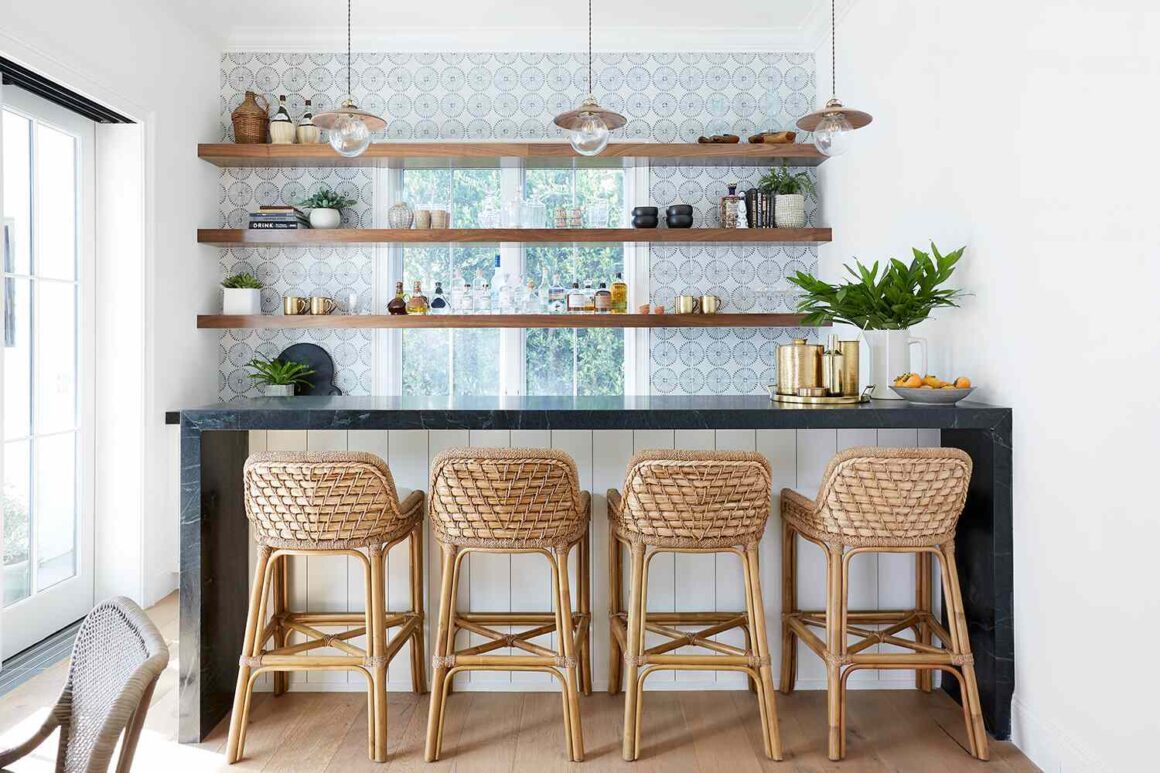 Consider the size of the bar first! This is probably the number 1 mistake people make when looking for furniture, and it's not hard to understand why. Buying furniture without taking the measurement is always a bad idea, no matter how big or small the space may seem. You want to buy furniture that will fit perfectly inside your home bar, making sure that any cabinets won't close off spaces, nor will they take away valuable counter space. If you're unsure about what measurements you need to consider, the easiest way to figure out the perfect piece of furniture would be to have someone measure the room where you plan to place it.
Be careful when choosing wood! Wood does require maintenance, especially if you live in a humid climate, but if you're going to install bars in your home, then don't go cheap on the price. As with everything else, you get what you pay for. When purchasing wood, look for quality products that are made from solid wood, and avoid using particle board as this is usually cheaper than real wood.
Don't skimp on the hardware! Hardware should never be overlooked, and it's something that could easily cost you $100 – $500. Whether you choose to use chrome, brass, or stainless steel for your hardware options, just know that their quality affects how sturdy your home bar can be. Look at different metal finishes, including brushed nickel, antique bronze, copper, brass, etc., all of which look great and add a certain level of class to any kitchen.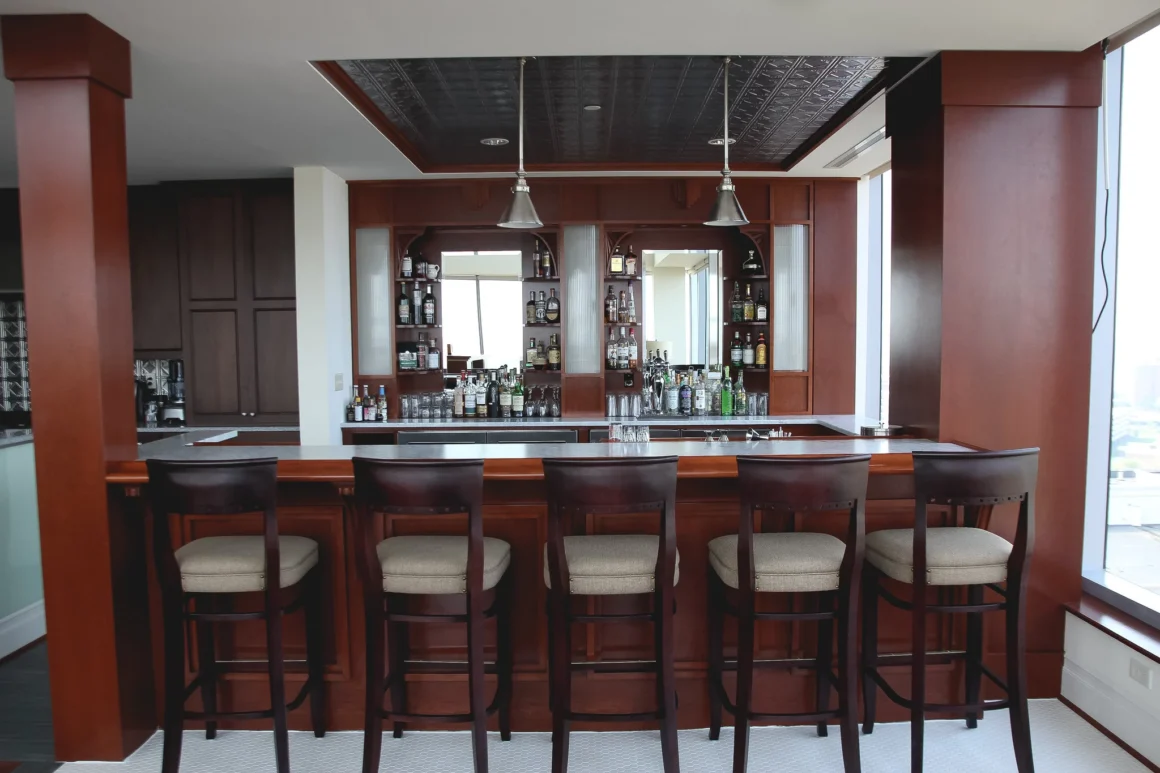 Remember the old saying, "Measure twice, cut once." When you move forward and start thinking about installing your home bar, you'll realize that this saying applies here, too. Before you begin purchasing furniture, ensure that you find out exactly how many inches are across each leg (for legs) and where those legs meet the floor and wall (for shelves). Then you'll be able to calculate the exact amount of storage you need per square foot. Once you've done this, you can accurately purchase the right size furnishings for your home bar.
Buy furniture that matches your style! Every person likes their home differently, and it's okay to do things a little bit outside of what's expected and normal. That being said, however, it's best to match your furniture to your home decor. What makes one person happy may not necessarily make another person happy. Therefore, consider things like color schemes, material choices, and design styles before making purchases. Afterward, you can make adjustments as necessary.
Make sure you have enough supplies! When it comes time to set up your home bar, you'll notice that you might run out of some items, especially if you're trying to build a unique design. Ensure that you gather all the materials you need ahead of time – whether it's tools, paint, screws, nails, hinges, or whatever else you may need to complete the project. Otherwise, you might end up spending more money than you intended to when setting up your home bar.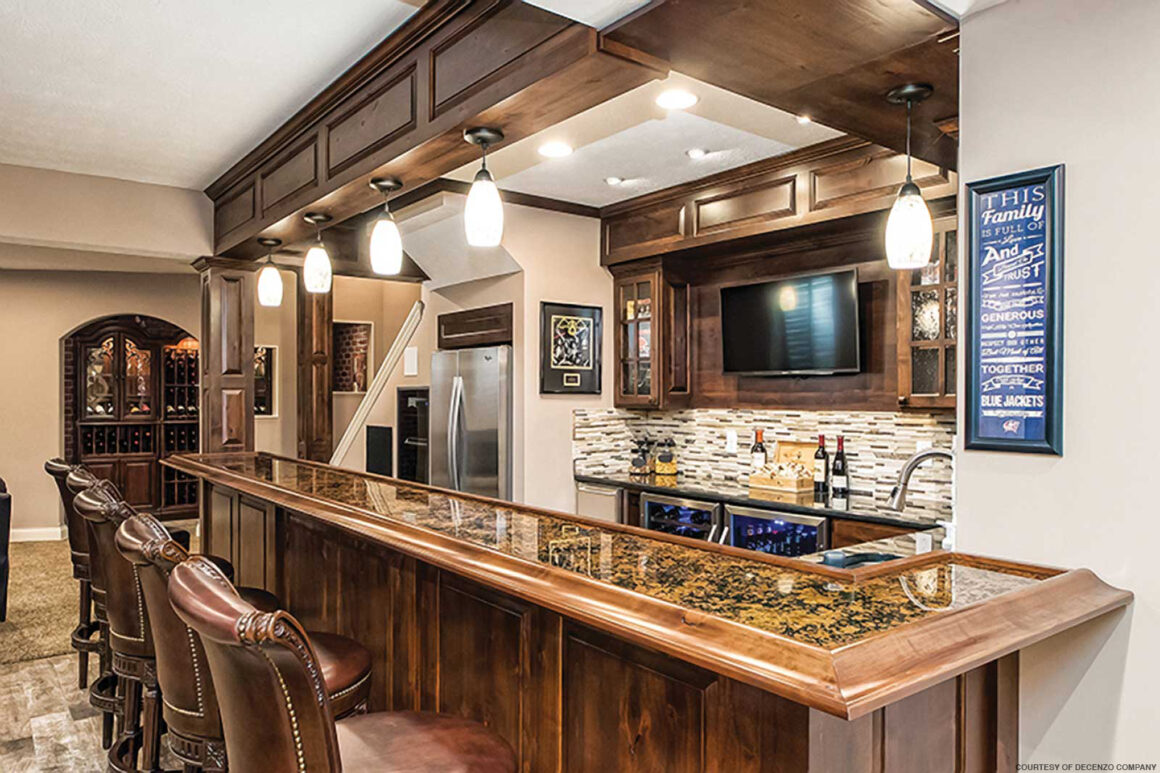 Know your budget. There are many types of furniture, so knowing your budget helps narrow the selection process. Start by establishing your desired price range, then start searching online, asking friends, and browsing local stores. Remember to compare prices between stores and even among products of the same brand.
Think about the future! How long do you intend to keep your home bar? Will it remain in your house forever, or will you eventually sell it down the road? These questions are much easier to answer after you've bought the initial pieces of furniture, otherwise, you may spend a lot of money and still end up regretting it later. Consider function first. While choosing a coffee table isn't about how pretty it looks, some people prefer sleek modern design over rustic distressed finishes. Think of it this way: would you rather pull out your beautiful antique dining set or use it once in a while? Or would you rather put down a modern midcentury piece that's great at holding glasses or serving snacks?
Know where you are going to put your home bar! You should always remember that you'll likely be putting your home bar somewhere that others will walk by. There's nothing worse than having guests over to your house only to find that your home bar takes up too much space! So plan your placement carefully before laying down your final dollars.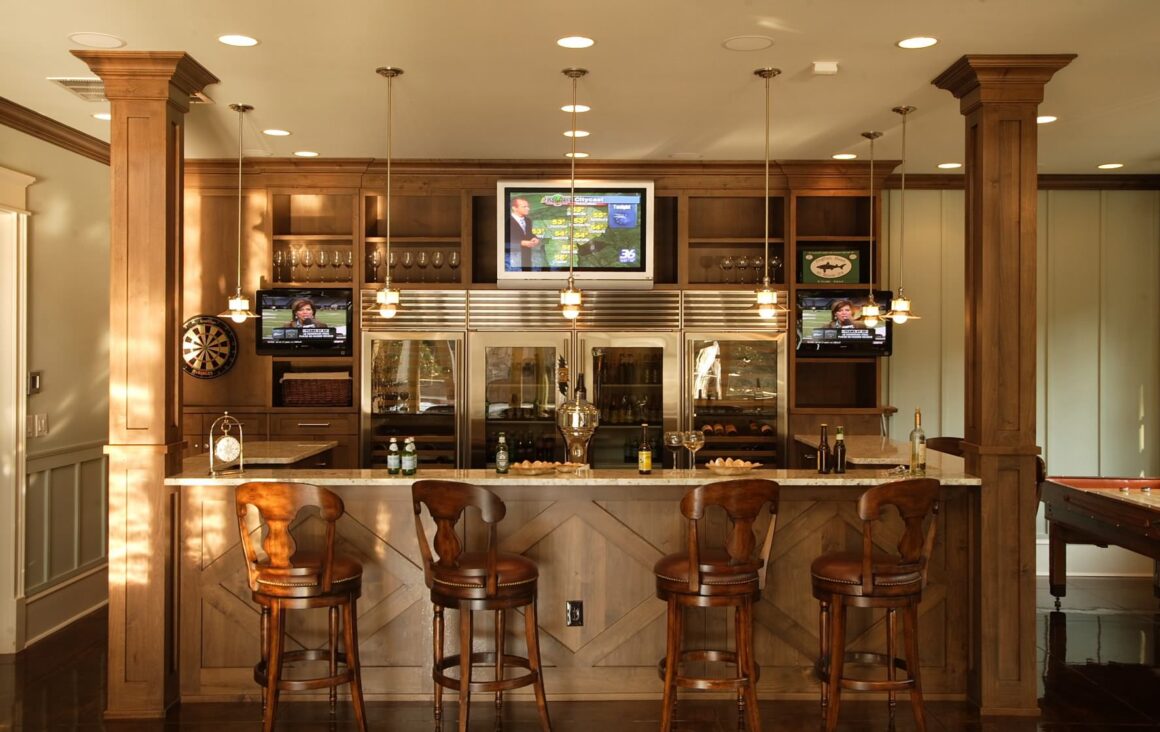 Clean up! Now that you've purchased your furniture, it's time to clean up your space. Take off old decorations, change out outdated fixtures, and scrub any dirt off of surfaces. If you want your home bar to look its best, it needs to appear fresh, clean, and organized. Use space wisely. As we mentioned before, smaller spaces need different kinds of furniture than larger ones. Choose furniture based on what works best in your specific space. For example, if you're looking for a place to store drinks and food, go for functional items like high tops and low tables rather than cocktail tables.
Enjoy it! Finally, enjoy yourself while enjoying your new home bar! Having fun is half the battle, and if you're having fun, then everyone around you will feel the same way. Good luck and thank you for reading!