How to improve the interior of your bathroom on a budget is something you may be thinking about, right? Decorating a small bathroom is not as difficult or time-consuming as you would imagine. You may give your home a whole new and more welcoming look.
Start implementing a few easy but effective design changes. Adding some high-end artwork or some plants to make it more like a home would be a wonderful practice. Go for an exquisite décor look with several shower door glass options.
Some Modish Shower Doors Styles
Frameless Shower Doors for Uninterrupted View!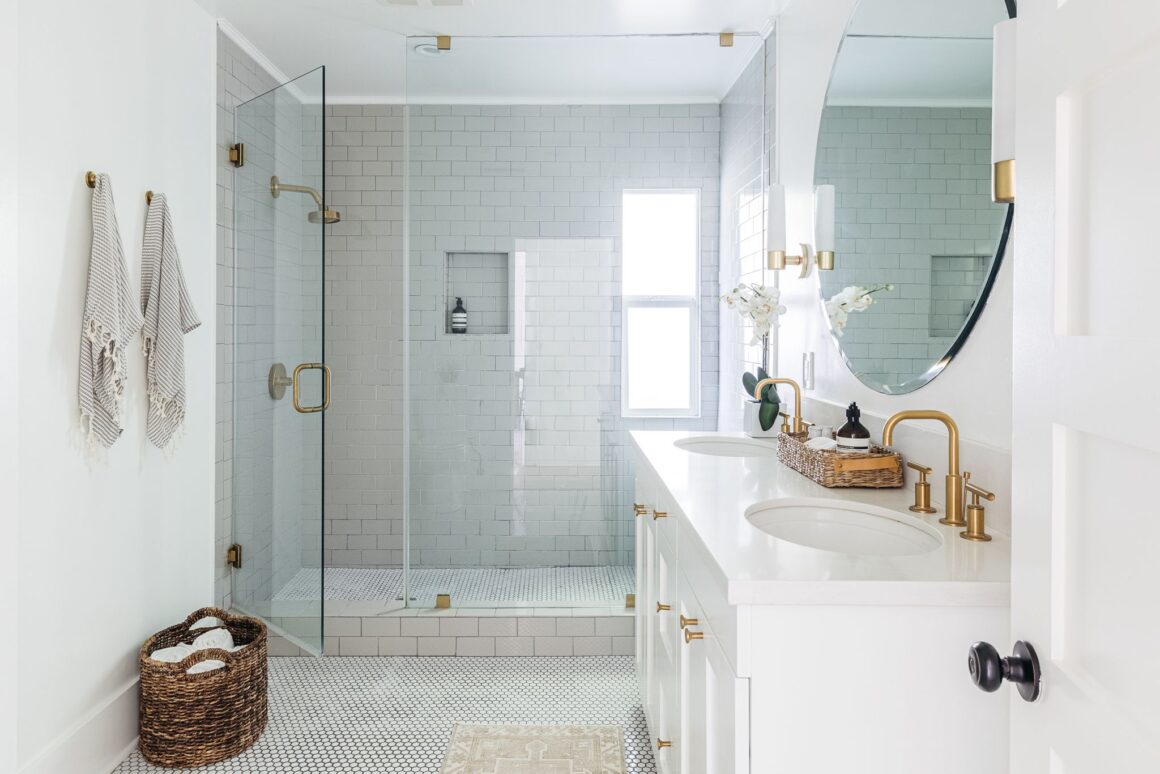 Tempered glass is used in a "frameless" shower enclosure, eliminating the need for metal framing. The end result is an uncluttered, and contemporary style. In fact, frameless shower doors are opted for better displaying architectural details such as stonework, tilework, and shiny hardware. As they lack the seals that collect grime and mildew over time. Frameless shower doors are the most hassle-free to maintain.
Glass Tub-Enclosures- A Chic Combo!
That's for you if you love your tub but want something more modern than a shower curtain. A shower door can be added to an existing bathtub. It gives it a more contemporary look and makes it easier to keep clean. There is a special protective coating on many shower doors glass. So, the doors can be open and closed with ease. Thanks to the stainless steel wheels and track bar, it moves firmly.
Sliding Doors- A Common Yet Mind Blowing Choice!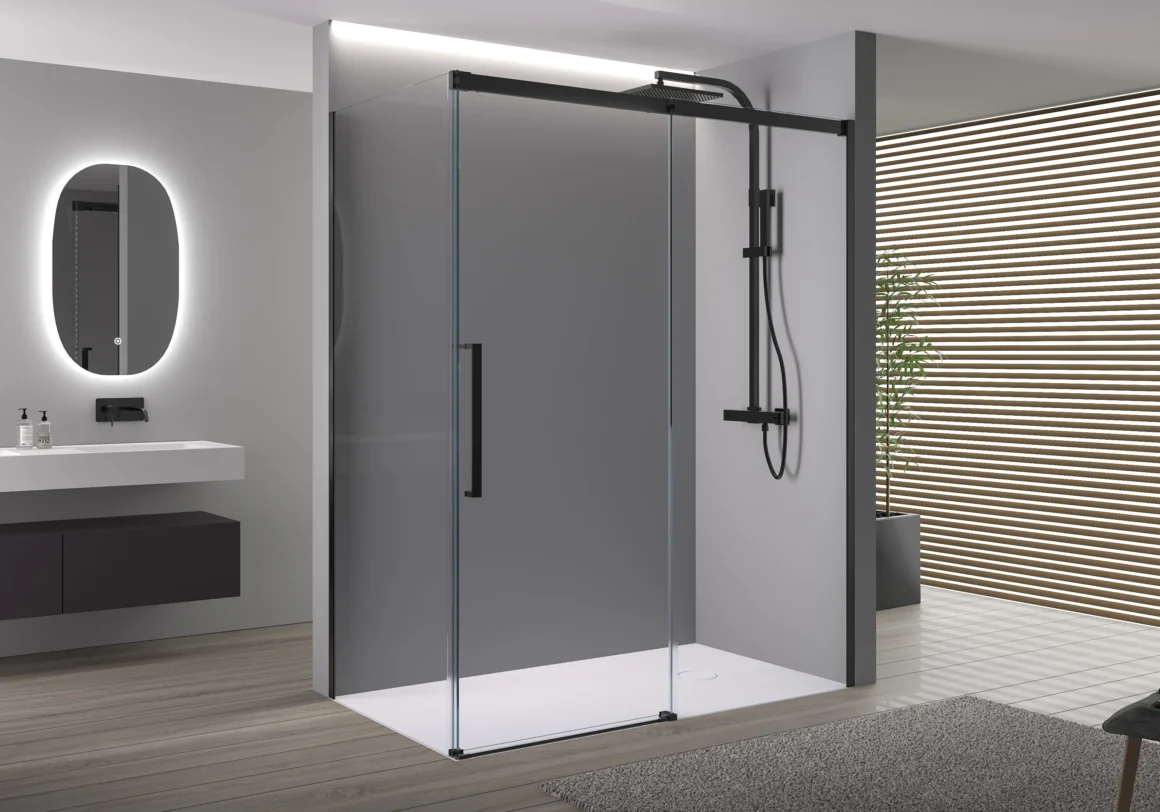 Your entry for your shower door will be determined by your bathroom's design and personal taste. Tub enclosures and small bathrooms with close-set fixtures benefit from sliding or bypass doors. The beautiful design of your shower is highlighted by the frameless sliding doors.
Pivoting Doors Are Mostly Preferred!
Swinging/pivot door swings and opens like a regular door. In a classic or cottage-style master bathroom, such doors make a bold statement. Because they don't need as much room to open as a sliding door. Pivoting shower doors are a common choice for compact bathrooms. When the room is limited, swing-in solutions are the way to go.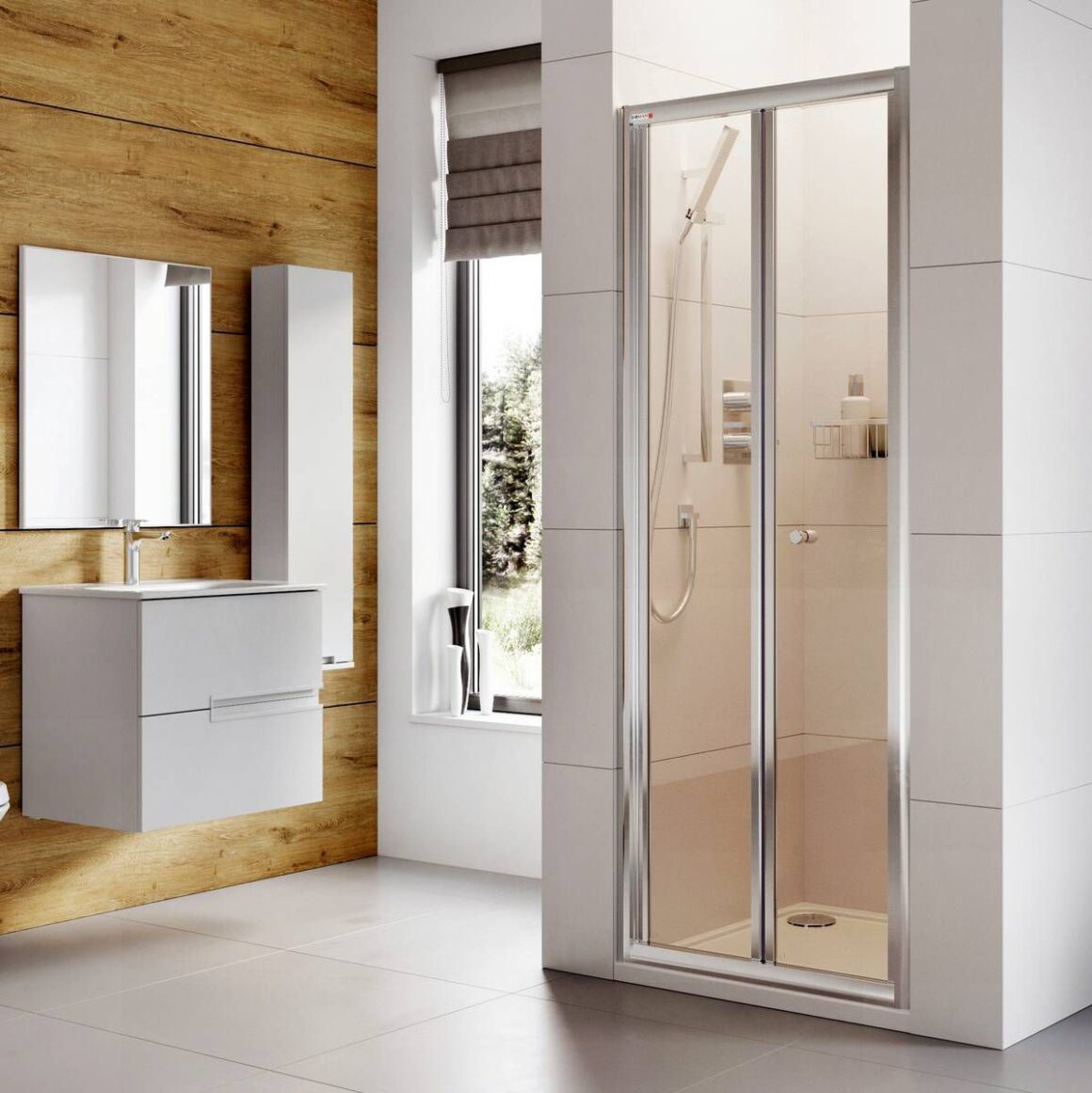 The bifold shower door is a terrific choice for premium bathrooms. For a pivot door with a too large aperture, these doors are an excellent alternative. Custom bifold shower doors can be set up either above a shower stall or a tub for a more streamlined aesthetic.
Custom Shower Glass Doors Options- Glass Opts
Upgrade your old shower area or create a brand new one with the help of custom shower glass doors. In addition to the monetary benefit, it also makes the area feel more spacious. Also, it will increase your home's sale value, as it's a modern touch-up. Here are some glass options for your custom shower doors.
Clear Glass
The modern, sleek appearance of clear glass doors is a perfect match for any bathroom's design. Due to their transparency, they are a great choice. They highlight beautifully tiled shower walls. It is also possible to create the impression of a larger bathroom with the help of a clear glass door.
Frosted Glass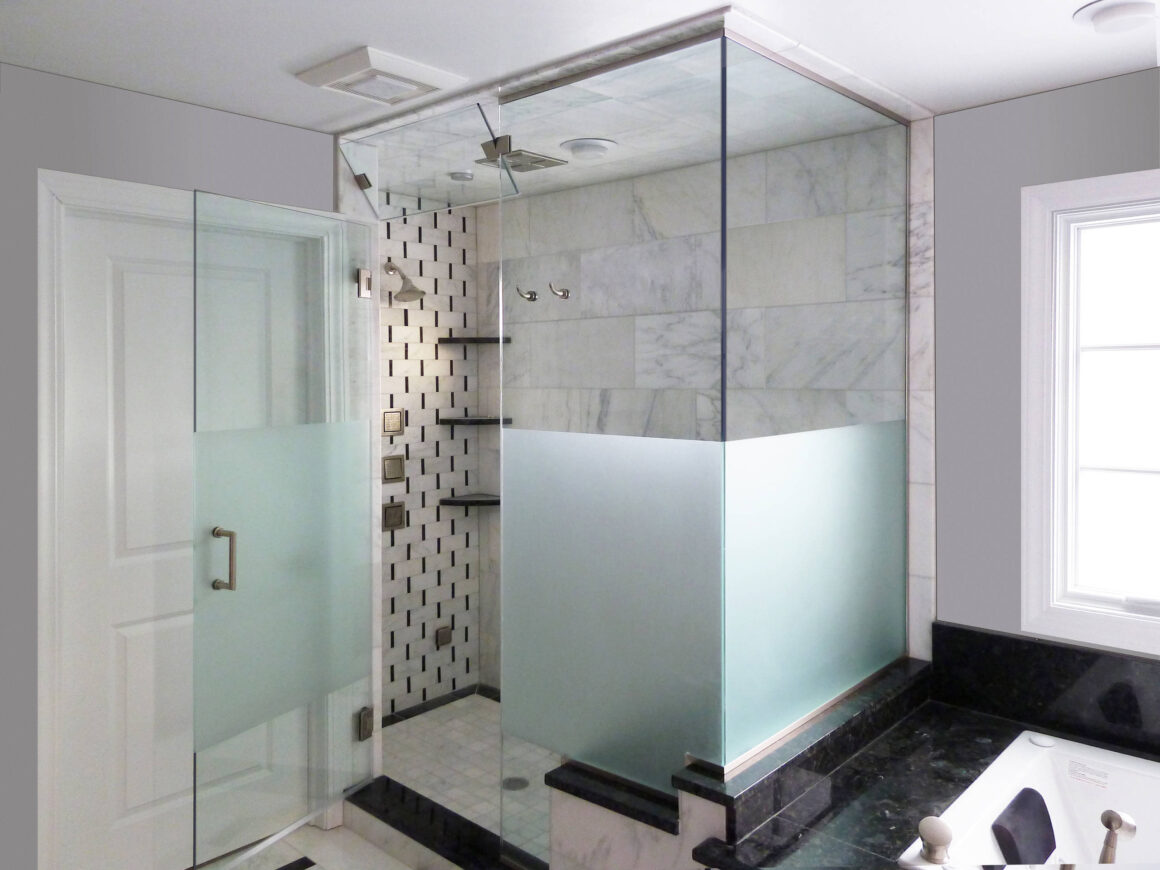 Doors with a frosted glass finish are quite discreet. They can make your shower a luxurious showpiece of your bathroom. However, the pattern often serves to conceal filth and dirt. It makes them harder to clean rather than clear glass doors.
Patterned Doors
Several patterns can be found on patterned shower doors. You have multiple styles of patterns to choose from, for your shower door. The privacy it provides is comparable to that of frosted finishes, but it is more transparent.
Rain Glass
Rain glass obscures views and is wonderful at masking fingerprints and smudges. The pretty raindrop design set it apart from the competition. These designs are ideal for more spacious bathrooms. As they reduce your field of vision while you're in the shower. Rain glass lets in ample light but keeps your shower space a private one.
Tinted Glass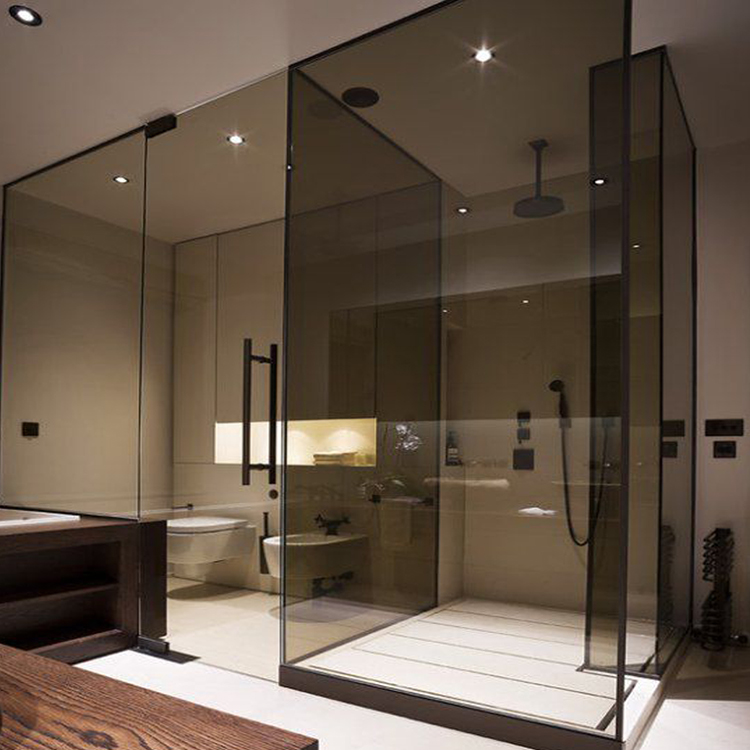 Looking for the latest and most functional glass? Glass with a little tint is the best option. There are many different colors available for these glass shower doors. Tinted glass, like clear glass, is transparent, though it lets light pass through it. They provide your bathroom with a unique look. Without the risk of becoming dated in a short period of time. There's a wide range of tones, from bright white to deep black available in glass marketplaces.
Low-Iron Glass
The typical greenish tint of glass doors is diminished in these glass panes. It prepares such glass panes for a more pleasant viewing experience. Glass with a high definition (HD) resolution is a beautiful addition to your shower walls. Moreover, the lack of tint on the glass will allow more light from your ceiling fixtures to enter the shower. Without any regularity, however, flaws like spots and streaks will stand out more.
To Sum Up – The Best Opt!
Select your best suitable shower door while keeping in mind its needs. A fixed shower panel can serve best in smaller bathrooms. Because they don't need as much room to open as a sliding door. However, pivoting shower doors are a common choice for compact bathrooms. When the room is limited, swing-in solutions are the way to go.