Are you looking to spruce up the entrance to your home? Here's your chance to learn from an interior designer and give your front door the makeover it deserves! Get the best tips and tricks to transform your front door with style while still feeling inviting and welcoming. Discover how you can add a personal touch of flair that expresses who you are!
Choosing the doormat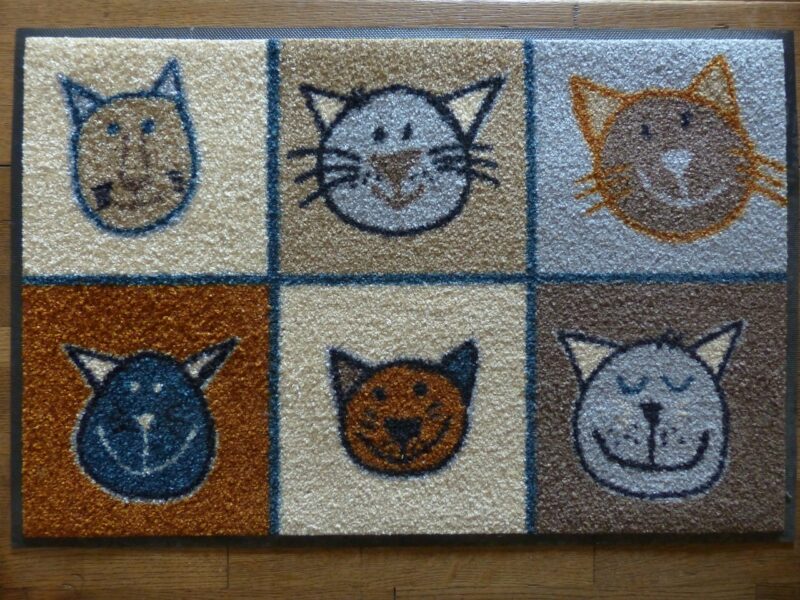 One of the key elements to a well-decorated front door is the doormat. And when it comes to choosing the right one, we highly recommend a washable doormat.
They are not only practical, but they also add a decorative touch to your front door. They come in a variety of colors, sizes, and styles, so you can easily find one that fits your taste. They're also incredibly durable and can withstand the elements, making them perfect for year-round use. Additionally, they are just that – washable! This means you can easily keep them looking their best, even with heavy foot traffic. Simply remove them from your front porch, throw them in the wash, and hang them up to dry.
Another great thing about them is that they're versatile. They can be used both inside and outside of your home, making them a great option for homeowners who want to create a seamless transition from their front porch to the inside of their home. For example, you could place a washable doormat inside your front door to catch any dirt and debris, and then place a second one outside to help keep the rest of your home clean.
Choosing the Right Door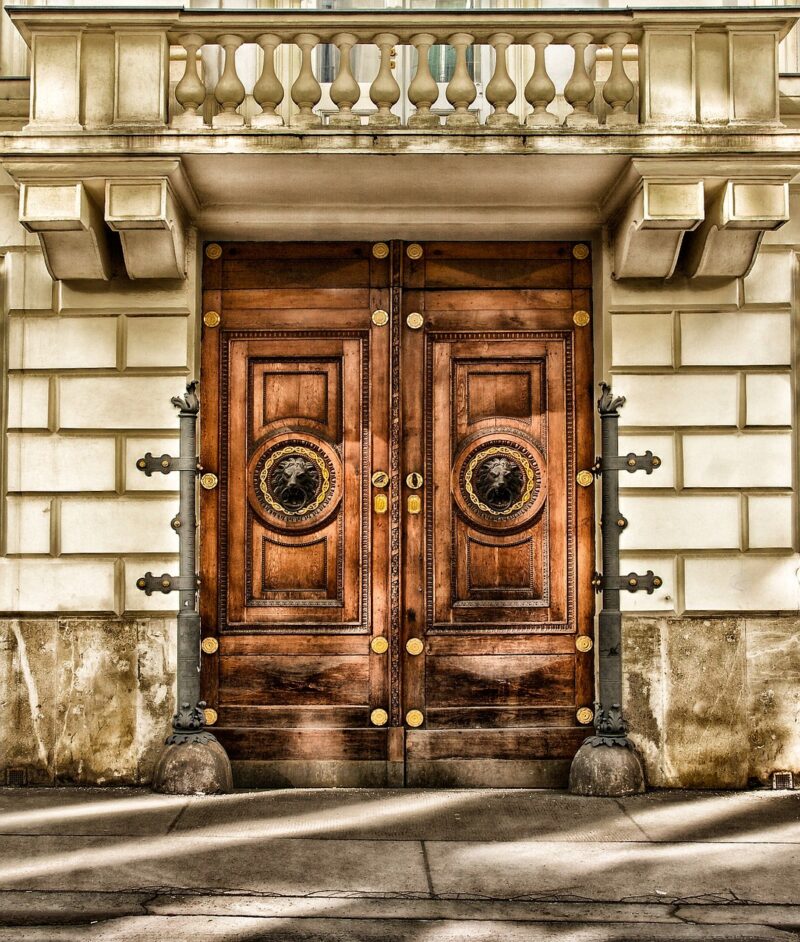 When it comes to choosing the right front door, there are a few key factors to consider. The size, shape, and material should be carefully evaluated in order to ensure the overall aesthetic of your home.
Size: First things first, measure the opening and determine if a standard size will suffice or if you will need a custom-made option. Avoid making any assumptions as this could result in ordering too large of a door and impeding functionality.
Shape: Different shapes can create a unique first impression. A square top or round top are two popular variations on traditional rectangular doors, but consider evaluating what additional elements would make the most sense for your particular space.
Material: Next up is material selection based on budget, lifestyle, and security needs. Fiberglass is becoming increasingly popular due to its resistance to moisture and its long-term durability when compared to wood or steel alternatives – but don't forget that aesthetics can also come into play here as well! You may want something neutral for potential resale value but also opt for details that hint at originality such as peepholes or decorative handles/hardware options that add visual texture.
Finally, it's important to factor in climate control when selecting your front door – be sure to ask questions specific to insulation properties if energy efficiency is key with weather stripping providing an additional layer of protection against cold and heat loss through cracks around the edge of your entryway.
Painting Tips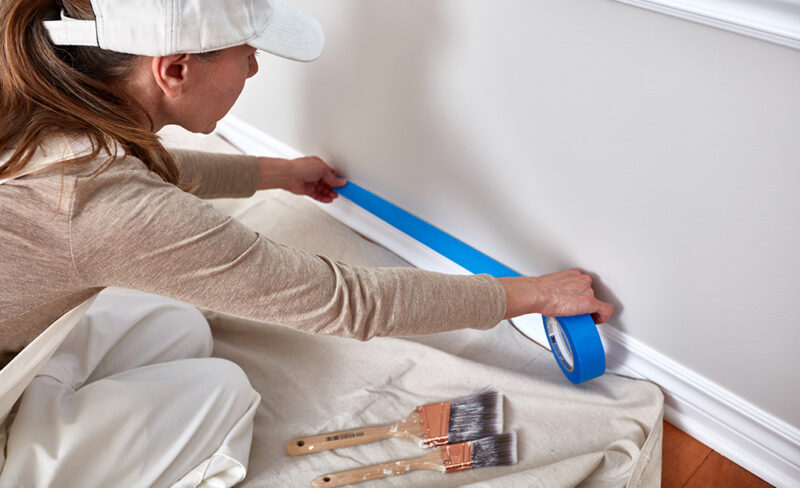 Painting it is a great way to create a welcoming space and enhance the overall curb appeal. Depending on your personal preference, you can choose between a solid color or add an element of texture with stripes or shapes. With the right preparation and a few simple supplies, you can give your home's entrance a fresh look without any hassle. Here are some top tips for painting your front door:
Start by cleaning off any dirt and grime buildup with soapy water. This will make sure the paint adheres evenly to the surface.
Get in all of the nooks and crannies by using an old toothbrush or nail brush to scrub off any remnants of dust or cobwebs that may have accumulated over time.
Before painting, be sure to cover up any hardware on the door with painter's tape so that it does not get damaged by your brush strokes.
Always use masking tape around trim, glass panes and windows to get smooth, precise lines without leaving any smudges behind!
When applying primer, use light even strokes across the entire surface of the door followed by two coats of paint in whatever color you desire.
Use high quality equipment such as rollers or foam brushes so that you don't end up with streaks or brush marks on the finished product. Be sure to allow each coat ample time to dry before applying another layer!
Adding Decorative Elements
When it comes to decorating your front door, adding decorative elements can make a huge difference. Using garlands, wreaths and other decorations can give your doorway that extra special touch.
Garlands are a wonderful way to add color and texture to the outside of your home. Whether you want a traditional look or something more modern, there are garlands available to suit any design aesthetic. Wreaths are another popular decoration item that can bring a touch of elegance to your front porch area. Wreaths come in many shapes and sizes and are usually constructed from natural materials such as vines, dried flowers or pinecones.
For an added personal touch, you could even incorporate a handmade wreath into your design plan that has been constructed from items found in nature or materials purchased from craft stores. Additionally, hang up signs with family quotes and messages or paint your door with vivid colors for an eye-catching contrast against crisp white accents like shutters or window frames.
No matter what type of style you're aiming for, consider using one-of-a-kind decorations like pictures, frames, vases or lanterns to complete the look of your front door area. Make sure each component flows together in harmony with the structure surrounding it while allowing enough space for people to move freely in and out of the area without overcrowding it with too much clutter.
Conclusion
At the end of the day, your front door should reflect your personal style. Don't be afraid to take risks and get creative—you've got this! Take the time to decide what direction you want to decorate in, try out different colour palettes, and don't forget about small details like doorknobs and door mats.