Decorating your apartment is beyond the most exciting thing that can happen in your life since you can finally create your own oasis of peace and comfort. This is something you probably always have dreamed of, however, at one point you realize that this can be a little daunting and overwhelming task.
You will find yourself asking where you should begin. While looking on the Internet or in the stores you will see so many different apartment decorating ideas that you will love and you will be so confused in the terms of what you should pick, how to combine things, how to design everything, and how to take adventage of the living space you have.
Sometimes, the best thing that you can do is to contact interior designers in Salt Lake City and professional help by your side that will support your wishes and meet your requirements, so you can decorate your living space to look idyllic. Now, let's see some of the crucial points to take into account while decorating your interior!
It is not wise to start with the decoration process in the furniture store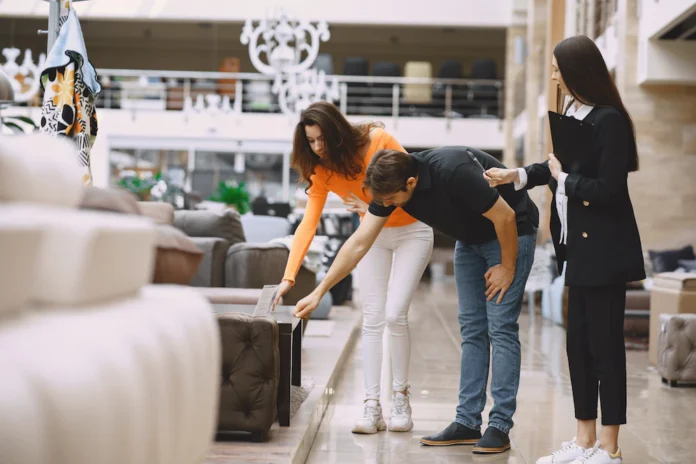 Well, this one can be a little confusing to you, since it seems logical to go to the store and see the furniture that you can purchase and decorate your living space. However, shopping for furniture when you still have not set a solid plan will lead to making poor choices. Never go shopping for things just because you have an empty apartment and you are desperate to fulfill it.
If you purchase some furniture just because you like it once you see it, without taking into account the measurements or thinking about the rest of the space, you will find yourself stuck in a problem. You will have a sofa that you can not fit anywhere. Because of that, take primary measures of your room and start thinking about whether you want to put furniture around.
Know Your Measurements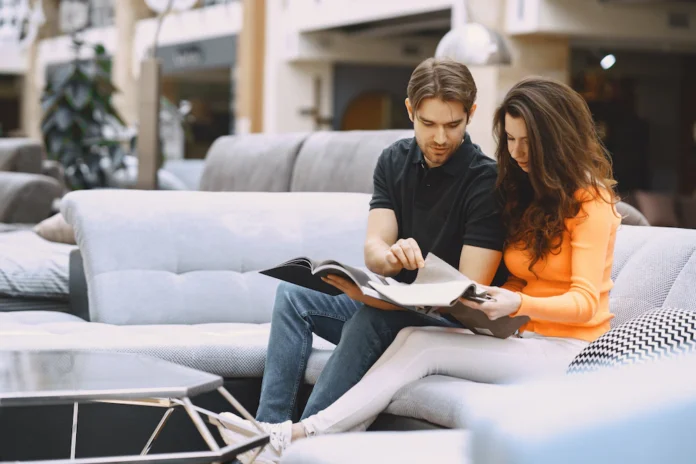 The most crucial thing is to match the scale of furniture that you are going to buy with the scale of your rooms. For instance, you can make the mistake of buying a huge sofa that will easily take over the small room or you can get small chairs in the wide open room. Take into consideration that before you start with the design process, you measure the exact length and width of every room along with the elements in the rooms. Additionally, take measures of window and door openings, along with the wall space.
Now, you can create a Floorplan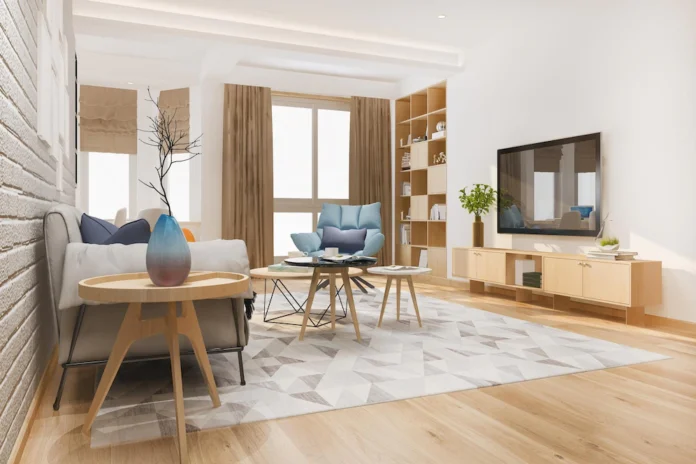 After you take all measurements, you can now use them to create a floor plan. This plan will actually provide you with a bird's eye perspective of your apartment. In general, when it comes to decorating the interior, you must start with a floor plan because you will get a clear picture of the space you need to fill. Once you create the outline of the space, you can start experimenting with the furniture placement. Through that process, you must ensure that every piece of furniture is scaled properly to match the size of the drawing. Be free to express your creativity and see whether you want to place things.
The next step is to decide How You Want to Live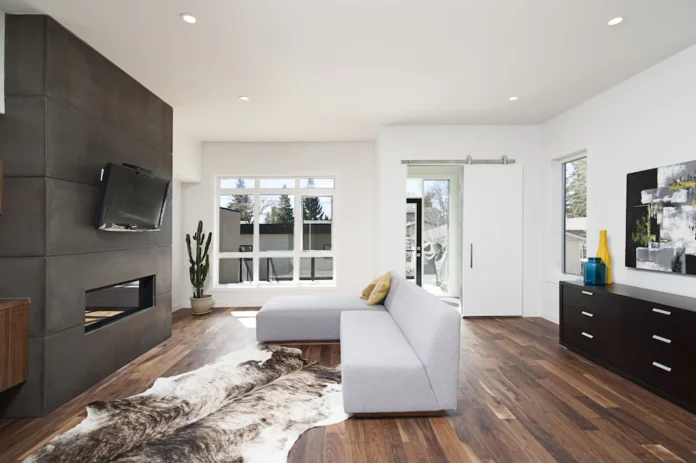 Here, you can not make the mistake! You can choose the style of interior decoration. For instance, you can research and find out that you like the traditional, modern, formal, elegant, or warm and cozy style of the apartment. This will depend on your own preferences and taste. Imagine how you want to live in your apartment and what things you want to surround you every day. According to that, you will get the vibe that will help you decide on the style and the design of the apartment that you need to decorate.
Make small spaces feel larger and make the larger spaces look smaller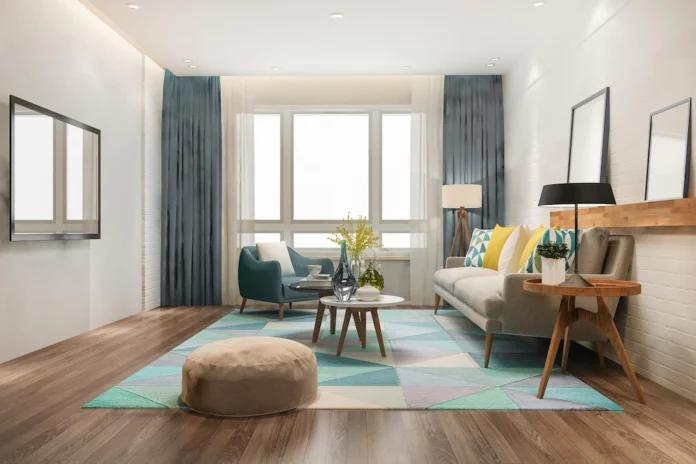 In case you are living in a small apartment, you want to design it with furniture that has eye-catching and decorative legs. Additionally, you can pick glass or mirrored tables so the room can get a lighter feeling and not a heavy one. When you are choosing a bed, pick the one that has shorter legs or the one that sits o the ground. This will make the ceiling look higher. Additionally, you should know that the color of the walls can have an impact on whether the small room looks wider. If you pick light colors you can make the room feel larger, while the dark color can have the opposite effect.
On the other hand, if your apartment is so big, you want to use the space that you have to the fullest. You do not want to make it look empty which is one of the common things that people are making. Focus on bringing pieces of furniture near each other and placing different objects around. Additionally, you can choose some darker colors to paint your room.
Make a gallery wall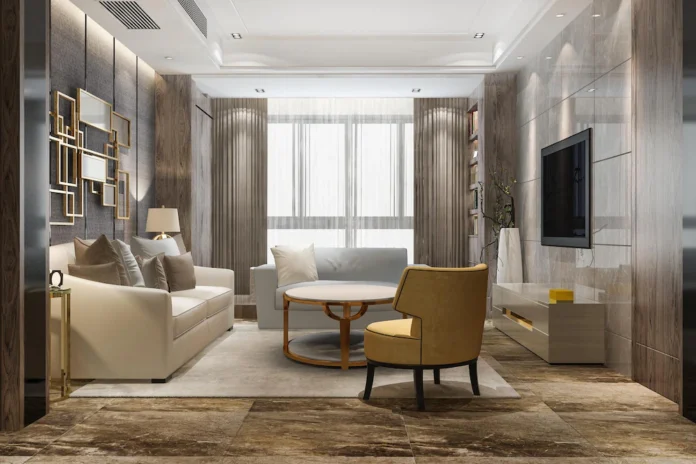 You will never make the mistake when it comes to decoration if you decide to hang up your photos, paintings, some other type of art, or even mirrors. Pick some empty walls and give them an eye-catching look. The room will automatically start to look more engaging and interesting. This is a great way to fill your space with colors and characters. When it comes to mirrors, you should know that they are great decorations because they reflect light and they have the possibility to open up the size of a space.
Develop a Budget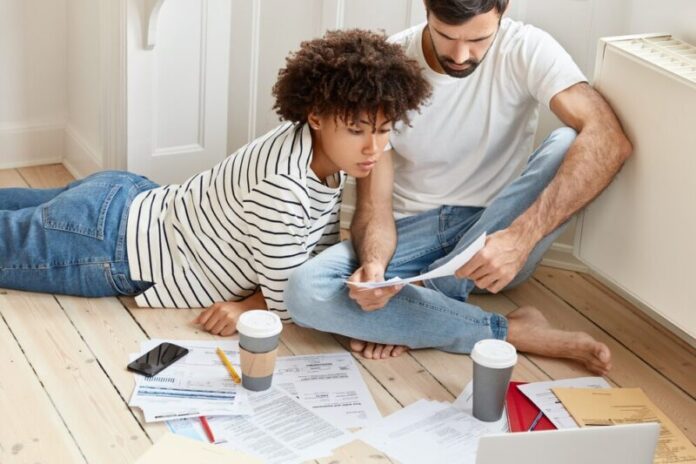 Now, after you have an overall picture of how to decorate your interior, you should also know how important is to create a budget plan. You want to ensure that you are being strategic about how you are going to spend your money, so you can have money for everything. If you rush into purchasing process without a strict budget, you will end up disappointed because you will not have enough money to buy all the items for decoration.