We are surrounded by hundreds of buildings and skyscrapers in the modern era. We reside in them only for the sake of living and pass them by most of the time.
But, we rarely realize the beauty or architectural wonder of a building. Some old buildings look as if the design was more advanced than the time. Similarly, a few modern buildings seem beyond the future.
The application of modern architecture has made buildings' appearance more sophisticated, even weird.
If you are interested in modern construction and want to explore more iconic buildings, Canada can be the perfect place. The country is the home of the world's famous architects like Frank Gehry, Moshe Safdie, Dan Hanganu, Douglas Cardinal, Bing Thom, and more.
Let's check out fifteen iconic buildings in Canada 2023.
1. Gooderham Building: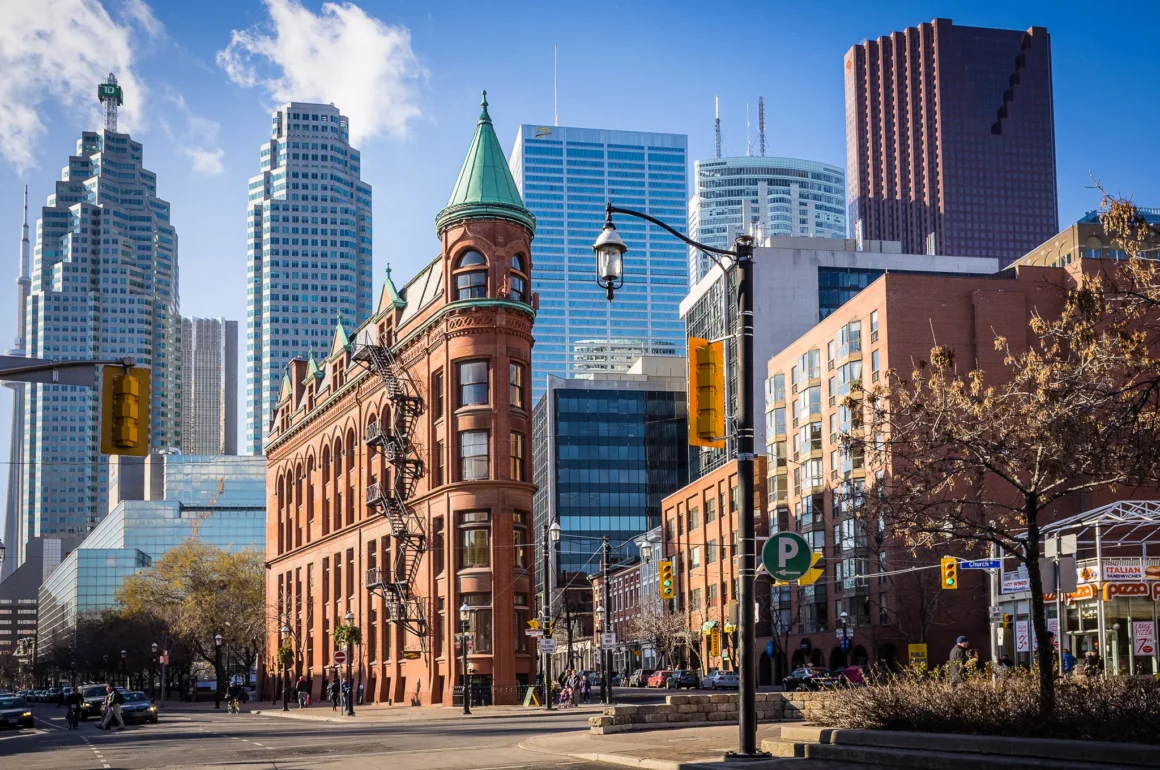 Gooderham Building, near St. Lawrence Market is a famous building for its narrow wedge shape and a mural on its back.
The design of this office building has a combination of both Romanesque Revival and French Gothic architecture. At present, Commercial Realty Group owns this iconic building.
2. Fairmont Le Château Frontenac:
Fairmont Le Château Frontenac is the oldest hotel in Canada and holds a record to be the world's most photographed hotel.
The building has a Châteauesque architectural style that looks like a palace. This illusionary hotel is presently owned by Ivanhoé Cambridge.
3. CN Tower:
CN Tower (Canada's National Tower) is the world's ninth-tallest free-standing structure which is 553 meters tall.
It is used as the center of telecommunications for the city. This iconic tower has hexagonal shaft architecture. Canada Lands Company is the owner of CN Tower.
4. The Bow: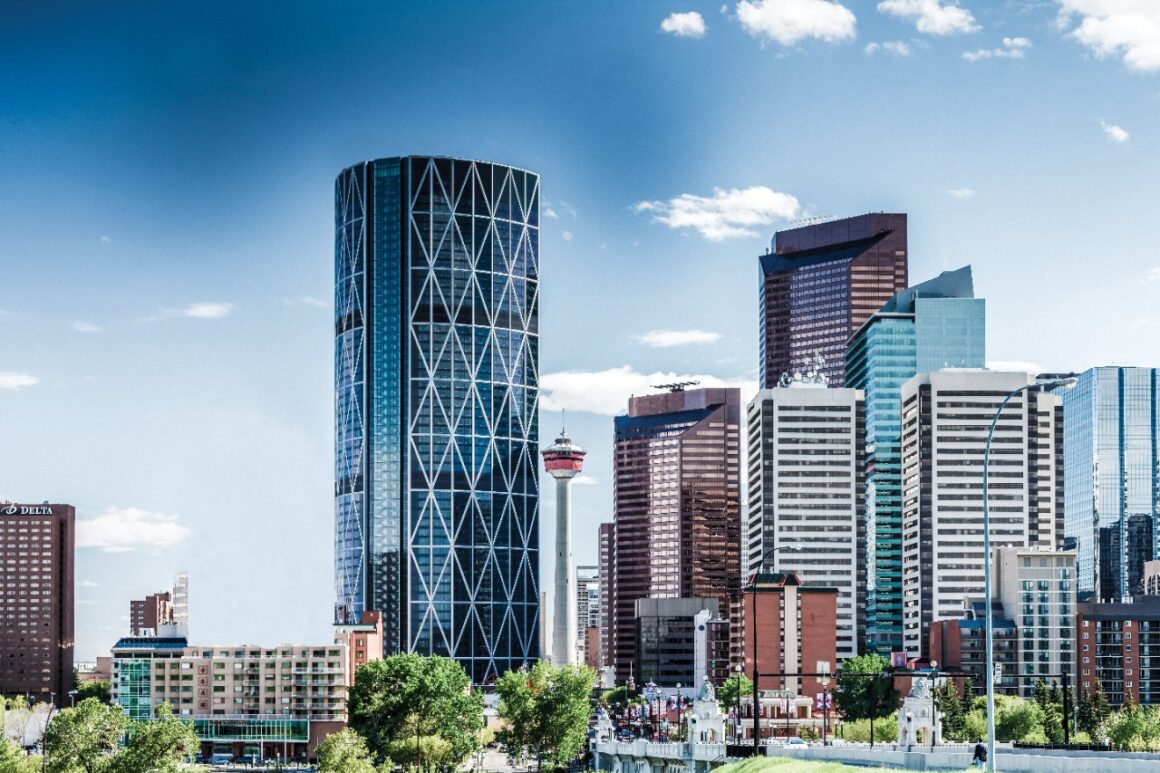 The bow is a skyscraper and the second tallest office tower in Calgary, Canada.  Its bow shape and trussed-tube type structure combinedly make the best use of its space and proper energy consumption.
This iconic office building is used by Oil and gas company Encana and is owned by Oak Street Real Estate Capital.
5. Habitat 67:
Habitat is an apartment building, widely known for its very weird design that falls under brutalist architecture.
Moshe Safdie, an Israeli-Canadian architect, designed and finished its construction in 1967. About 148 residences live at this historical monument.
6. Peace Tower:
The peace tower also called the Tower of Victory and Peace is a memorial, which was built in honor of Canadians who have sacrificed their lives during the World War.
This iconic building has an English Gothic architectural style. So, the construction looks similar to cathedrals and churches.
7. Science World at TELUS World of Science: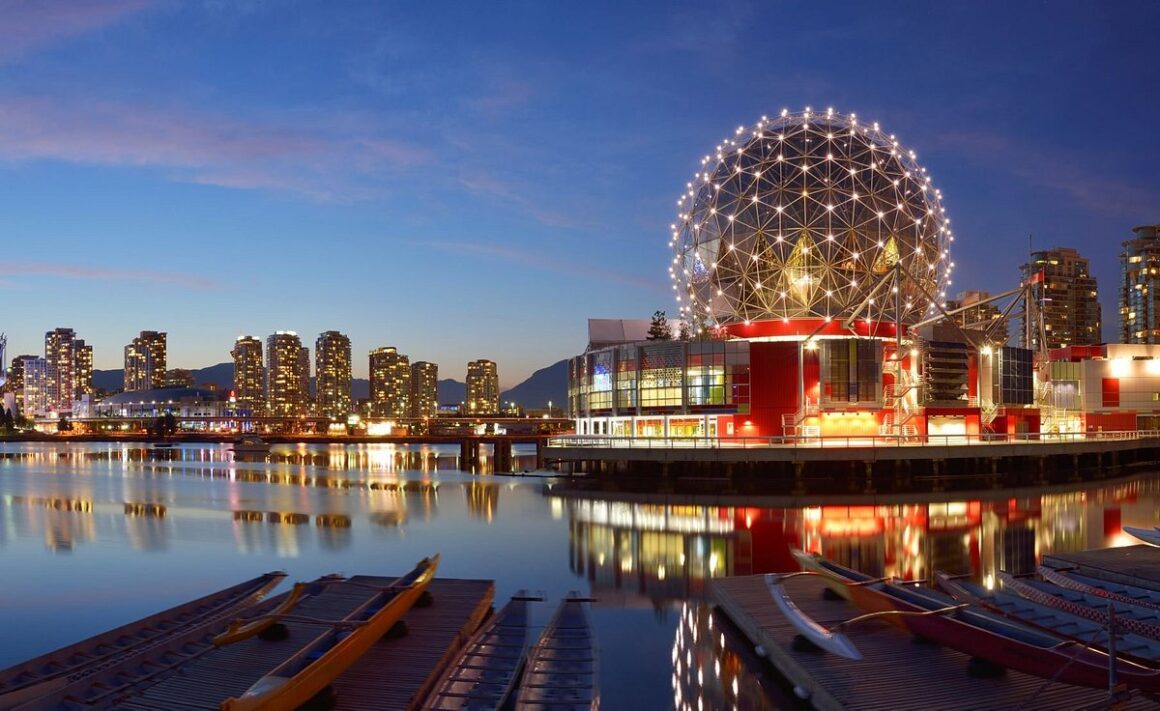 Science World is a science museum with a geodesic dome architectural style.
The iconic dome is constructed from 766 aluminum triangles. Its large size and construction amaze thousands of people.
8. Canada Place:
Canada Place is a convention center and cruise port with five white sails on its top. Those sails change color on different occasions.
Each sail is 90 feet tall and made of Teflon-coated fiberglass. The marvelous building is presently owned by Vancouver Fraser Port Authority.
9. Canadian Museum of History:
Canadian Museum of History is a pure example of a Post-modern architectural style. It is a four-storied building with 25,000 square meters of display space.
The present owner of this iconic building is the Canadian Museum of History Corporation.
10. Notre-Dame Basilica:
Notre-Dame Basilica is a parish church for Roman Catholics and Greek Orthodox. Being the witness to thousands of religious ceremonies and events, it has been a famous church in Canada.
Its outstanding construction and the combination of Gothic Revival and English Gothic architectural style will surely allure you.
11. Monique Corriveau Library:
Monique Corriveau Library is a wonder of architectural conversion. This iconic structure was a tent-like church at first but has been converted into a modern library. The library has a very unique and lofty design with a modern architectural style.
Though the structure still carries the attribute of the church, architects have reworked it finely to alter the interior.
12. Art Gallery Of Ontario:
Art Gallery of Ontario is famous for having the world's largest Canadian arts. The building is an example of modern architecture.
Its exterior is made of glulam arches, steel, and glass that looks unique from other Canadian structures.
13. Chan Centre for Performing Arts: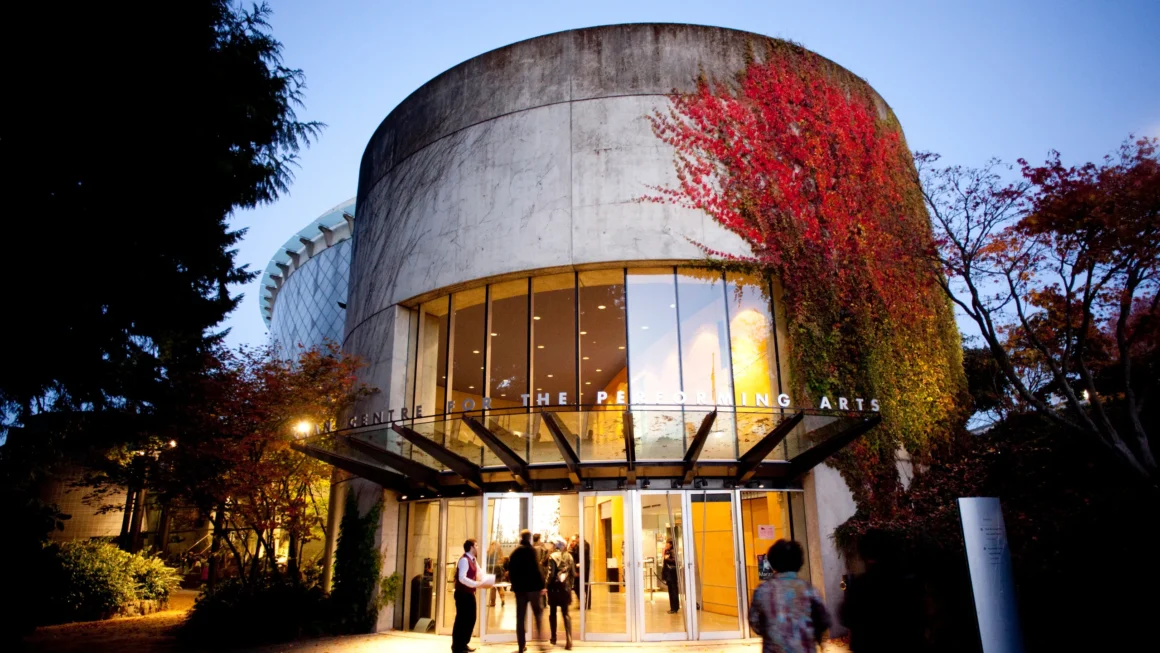 Chan Centre for Performing Arts is a theater in University Endowment Lands, Canada. The venue is popular for its impeccable acoustics.
Besides, the outstanding architectural style allures anyone. For instance, the glass lobby captures the entire forested outdoors and promotes brighter indoors.
14. Atwater Market:
Atwater Market is a famous Farmers' market, particularly popular for dried fruits, olive oils, kinds of vinegar, and spices.
The iconic market building has an art deco architectural style that is exceptional. The corporation of Montreal's public markets presently owns the building.
15. Museum of Anthropology at the University of British Columbia:
The building represents the proper application of modern construction. Along with the displays of world arts and cultures in the museum, its post-and-beam architecture will definitely fascinate you.
Final thought
All these buildings in Canada represent the beauty of modern construction. A few of them are hundred years old. But the thinking and creativity of their architects amaze us. Modern architecture now focuses on better functionality and more ornamentation of buildings.
You must go to Canada to be an eyewitness to modern architecture. However, learning English is essential to make your travel enjoyable in Canada. Most Canadian people speak English, which is a perfect environment for English learners.
On AmazingTalker, you can learn English with your favorite English tutor online. The platform allows self-scheduling for busy people too. So, learning English should not be a nightmare anymore.