Many people would have faced the issue of forgetting the lock's key inside the room and locking the door from outside. It creates a blunder when they do not have an extra key of the lock with them.
But in the 21st century, technology has offered solutions to every problem, including keyless locks. In these types of locks, a person does not require a key or an item to open the lock. Proptech and several other tools and concepts have simplified complex things and problems.
7 Most Popular Types Of Keyless Locks
The following seven keyless locks are the most demanded locks that provide excellent user convenience.
Touchscreen locks: With touchscreen watches and various smart devices, locks are also available with touchscreen features. A user has to enter a password or code to open the lock in these locks. This provides additional security as not everyone will be able to crack the passcode.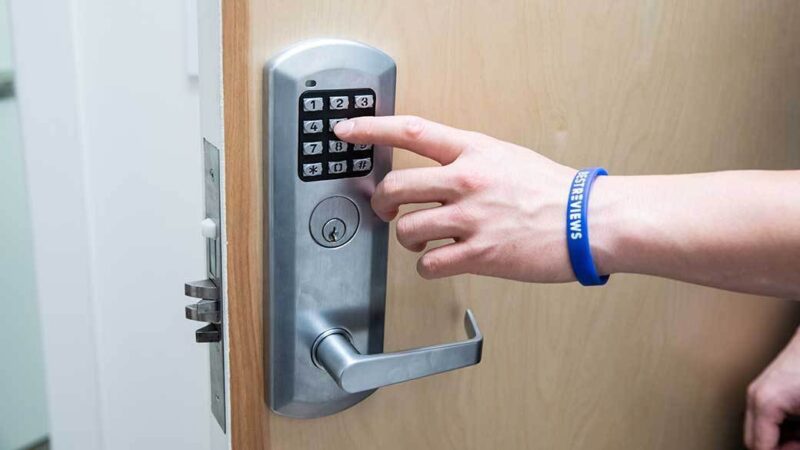 • Digital deadbolt: These locks can be opened and closed remotely. These Bluetooth-controlled locks can be unlocked with the Bluetooth device within a close range.
•SmartCode Keypad Deadbolts: These keyless locks come with a keypad attached to them. It is electronically controlled and provides ease of use.
•Zwave deadbolt: These keyless locks are one of the most convenient locks as they can be locked and unlocked from any part of the world. They are attached to a smart hub and provide clear visibility. It will clearly show who is entering and exiting from your place.
Flex-locks: These locks provide excellent security features on main doors, i.e., front, back, and garage doors. They lock the door automatically after a few seconds of inactivity at the door. There is a code linked with the door.
Bluetooth-accessed locks: Similar to the digital deadbolt, these locks are locked/unlocked with a single touch on the deadbolt or your smart device. The gadget should be in close proximity to the deadbolt.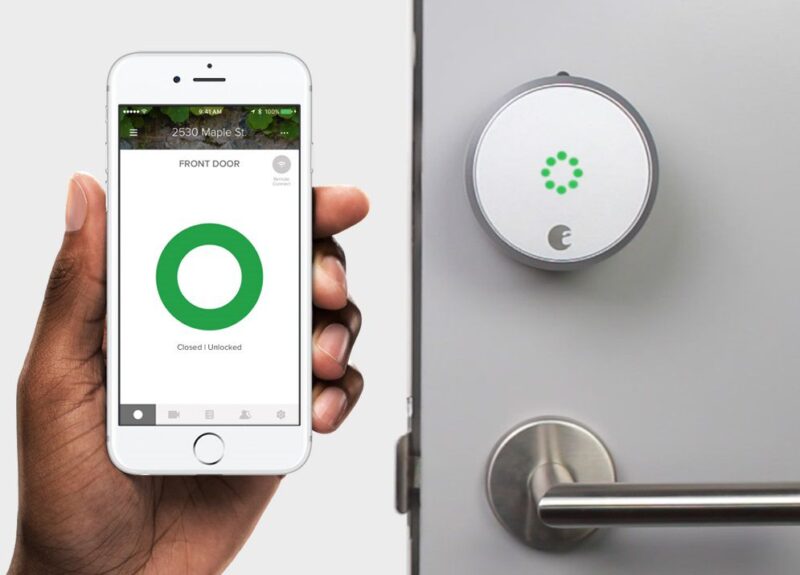 Biometrics Lock: As the name suggests, these locks identify the face metrics of a known registered member and lock/unlock the door automatically.
5 Tips For Selecting The Best Keyless Lock
The following tips should be followed while choosing the best keyless lock for your needs.
•Firstly, a person should know the security needs. If they want a high-security lock, they should install a lock allowing multiple long security codes. Many lock models do not have compatibility with Apple gadgets.
•People should also consider the complexity and time consumption of locking & unlocking the door. Many businesses need a quick locking/unlocking process. A lengthy process in the keyless door will determine which keyless lock will suit you.
•There are many upgraded tech features installed in different keyless locks. If a person does not require these additional features, they should consider specific models of such locks.
•Bluetooth-controlled smart locks have different connectivity ranges. People should consider this factor to buy the right model for their home or business security.
•The battery life of the keyless lock also determines the buying decision. A person who needs a long-lasting battery life should consider SmartCode keypad deadbolts.