Setting up an outdoor entertainment area can take significant time and effort. From patio umbrellas to lawn furniture, the area can be furnished in a variety of ways. It's simple to get overwhelmed if your center isn't properly organized.
It can take plenty of your time to try to organize everything in your outdoor entertainment center, and it can be frustrating when you can't find what you're looking for. Because of this, it's critical to maintain organization so that you can quickly find what you need when you need it. Thankfully, there are a few considerations you can make to keep your area tidy and accessible.
7 Tips To Organize Your Outdoor Entertainment Center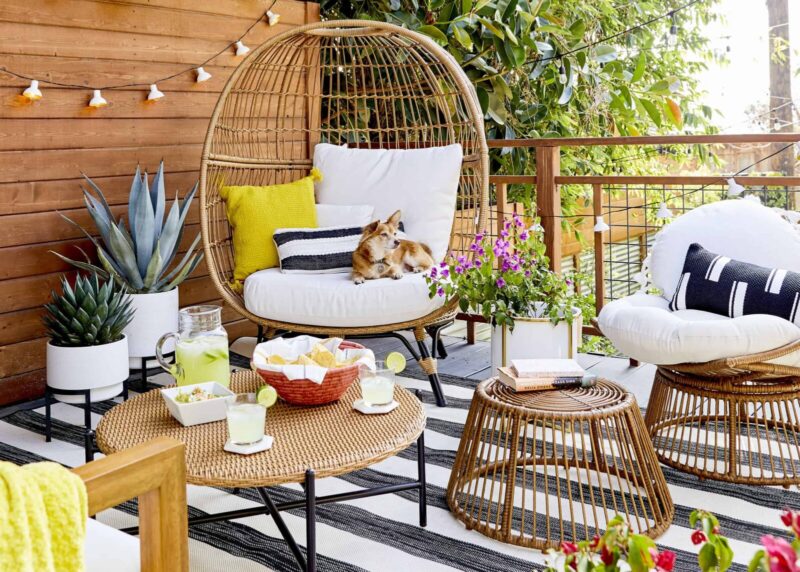 How do you set up your outdoor gathering place? What strategies do you employ to maintain the cleanliness of your outdoor areas? Continue reading the tips and tricks below to find out the answers to these questions.
Here, you'll find all the information you require to initiate your next project, like if you're looking for advice on how to store patio furniture. So, read below to find out!
1. Provide Shelter And Cover
As long as you have protection from the sun's powerful radiation, it is not necessary to hide inside when the temperature rises. Movable umbrellas, detachable roofs, canopies, and airy gazebos are ideal here.
To prevent the grill master from melting in high temperatures or getting wet if it rains, cover the food preparation area with an umbrella or other kinds of the roof line, such as a movable awning.
2. Opt For Pest regulation
Spending a good time outdoors when swarmed by bugs and flies is unlikely. Using Citronella lanterns decreases the number of insects while also having your outdoor area treated for pest control from time to time. Consider making citronella candles by yourself for a fun task!
You can even purchase and hang a bug zapper for this purpose, but be certain to keep it at a significant distance from your gathering space to avoid ruining the atmosphere.
Oil Diffusers stuffed with basil, lemongrass, or sage are also believed to assist in pest management. To prevent pests from ruining the food you are going to serve, protect it with a plastic tray or wire mesh.
3. Provide Backyard Seating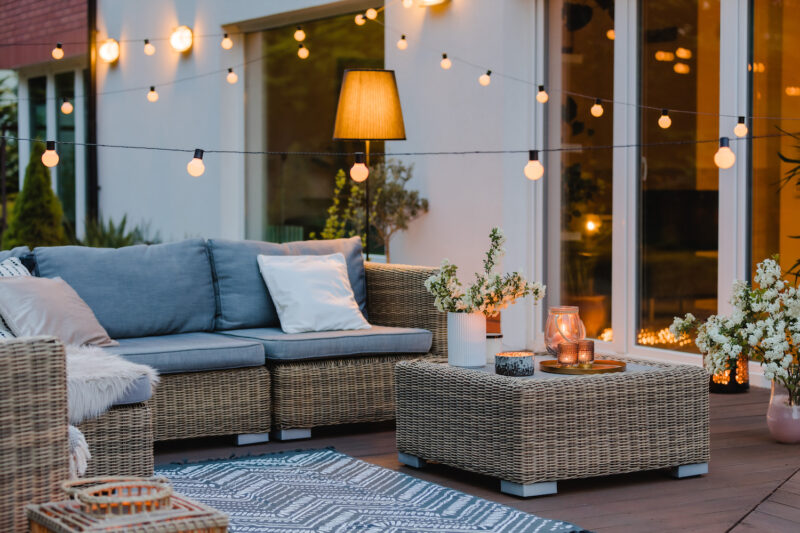 The main goal of your exterior event space should be providing comfort. Make your open area inviting for a late afternoon with friends and relatives by using several outdoor space couches and chairs. Never before has been building an outdoor area so simple or enjoyable.
A straightforward couch, 2 cushioned chairs, and a table should be placed there. Add some variety of vibrant decorative pillows to make the guests more at ease. Placing plant pots beautifies any space while also keeping the environment clean. On sweltering hot days, the fan will assist in keeping you cool. Bring your family together here to share tales and sip a reliever of iced coffee.
4. Choose Potting Bench Furniture Or Hanging Storage
Whenever possible, stockpile things above the ground. It helps to find specific tools, allows a dedicated area for every object, and enables the maintenance of a cleaner base (both indoors and outdoors). Basic hangers or a wall system will work for more prominent instruments like trowels, pliers, and plows.
Keeping in mind the hooks' weight restrictions are appropriate. Gardening and planting lovers may desire to spend money on a potting bench, which helps organize your materials and equipment and give you a work area. Numerous potting booths may also be set up to make a lovely centerpiece for your outdoor seating area.
5. Consider Adding Lights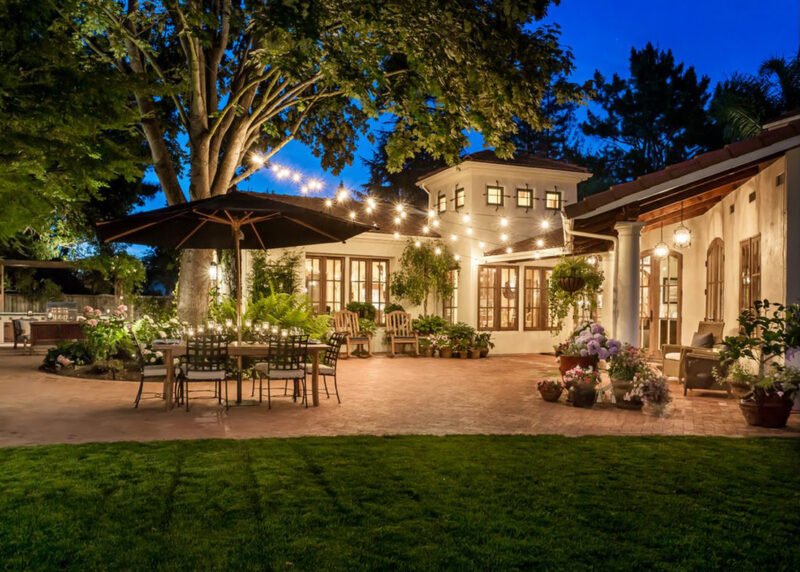 Despite all the hype of basking in the daylight under the sun, outdoor areas were created to be used well after dusk. In an outdoor area, lighting may appear to be an extravagance, but it significantly increases the number of hours you will spend there. It purely relies on your individual design choices as there are numerous illumination choices to keep the party going as sunsets.
LED lighting and pole-mounted torches that can be hung from deck railings or wrapped around a garden area are always entertaining options. Pathways, as well as the yard, can be illuminated by solar lights, and fairy lights or other similar lighting options can light lounge areas.
6. Verticalize Your Decor
You might hang art pieces or other wall decoratives to complete the blank walls in your home. Opt for vertical potted plants in your open spaces to achieve the same effect. If upright potted plants are also different from your style, consider incorporating other decorative wall elements like sculpture, bird cages, and other imaginative DIY pieces as outdoor art.
The thing you created using your own bare fingers and giving a vertical touch is the best topic for discussion. Regardless of whether it is flawed, it provides a place of character and charm. You would even feel proud for contributing to the design of your home!
7. Install Hassle-Free Flooring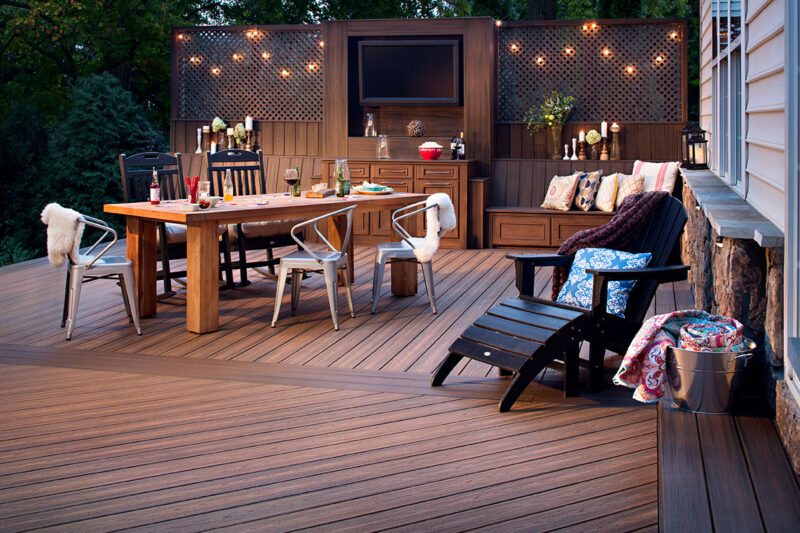 A strong ground structure is essential for an outdoor space because there will be a dinner table or comfy furniture there. Even though wood flooring has a nice appearance, it is susceptible to decaying and splitting. Therefore before choosing your raw material, think about things like temperature and water exposure.
Decks are also prevalent and can operate for a prolonged time with regular maintenance or the use of high-quality decking. If you require help determining whether you can devote the time and money to the protracted upkeep of a wooden deck, analyze alternative decking materials, such as fiber concretes, and select the one that better serves your way of life.
Bottom Line
It can be difficult and nerve-wracking to set up your outdoor entertainment area. Still, with the above-mentioned simple steps and careful planning, you can build a great practice area for entertaining friends and family. It will be simple to socialize with guests outside and create your cherished experiences for years to come once your space is set up and provisioned.