You've bought a house without enough storage space or have decided you want more outside storage in the home you've been living in. Whether you've decided to take on lawn maintenance yourself and need a place for the lawn mower and lawn equipment, have added a pool and need storage space for the accessories and supplies, or just can't fit all your holiday decorations in your house, you need a storage shed.
Maybe you want a workshop for a hobby or want a place to safely store bicycles. Whatever the reason, you can add a shed to your property in four ways. First, if you have the skills and tools, you can find plans and build the shed from scratch yourself.
You could also buy a shed kit to assemble, buy one that's already made, or hire an independent contractor to design and build a shed to your specifications. Each choice has advantages and disadvantages, from cost to delivery time and customization.
DIY Shed Building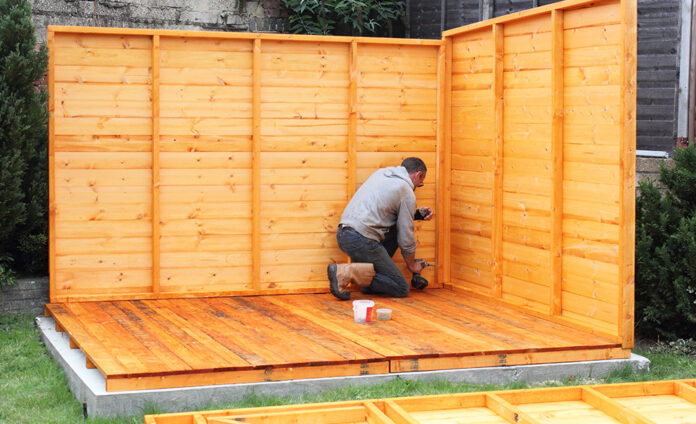 You can build a basic shed yourself relatively inexpensively. The total cost will depend on your required size, materials, and finishes. Start by deciding on a site for the shed and its size. Choose a relatively flat spot and avoid building a shed at the base of any slope to prevent flooding. Also, avoid areas under trees because falling branches could do damage to the roof.
You could sketch out a shed plan yourself, but shed plans and detailed instructions are available for purchase online and through all the major DIY stores like Lowes and Home Depot. Be sure all your equipment you plan to store will fit through the doors. Some sheds, for example have double doors handy for larger lawn equipment.  If a ramp is needed, make sure the plans include one.
Once you've decided on a plan, apply for any building permits required by your jurisdiction. Smaller sheds often only require one if you plan to run electricity to it. Check with local building regulations about the setback laws so you place the shed legally. Setback just means how far a building should be from a property line.
There are many material options for sheds depending on your budget. Opt for durable, low-maintenance rot, rust, and pest-resistant materials. Choose between wood, plastic, or steel. If you decide to use wood, be sure it's treated lumber that will not deteriorate over time. You can purchase all your building materials at any local home improvement center. You can even have some of the cutting done for you.
You will also need hand and power tools, including a hammer, framing square, tape measure, hand saw, miter box and saw, wood chisel, screwdrivers, wood clamps, level, power drill, sander, and power saw. You will also need other supplies like chalk, stakes, line, and wood glue. Depending on what foundation you need, you may also need concrete and concrete tools.
The total cost for a DIY shed could run between $1100 for an 8' x 10' shed to $1700 for a 10′ X 16′.
Shed Kits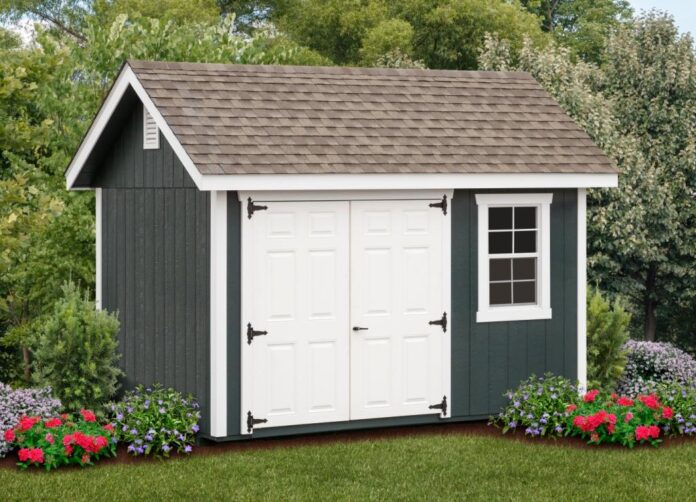 Shed Kits are an alternative to building a shed yourself from scratch. With a DIY shed kit, a beginner can follow detailed instructions and build a resin, plastic, or metal shed with the prefabricated pieces in the kit. They take less time to assemble than designing and building a shed from scratch, but you can only do a little to customize the shed you make from a kit. Kits are often for smaller sheds, so it's important to know what size shed you need before choosing the route. You also usually can't add much insulation to these smaller sheds, which is important to you if you use the shed for a shop.
Regardless of which kit you choose, you must prepare the building site before the kit is delivered. The kits, which include all the lumber, hardware, etc., come on pallets, so be sure you know where the pallets will go when they are delivered. You want everything as close to the building site as possible.
Just like with a build-it-yourself shed, you must choose a level site and build a foundation for the shed. The same website, shedcalculator.com, estimates kits cost between $2400 for an 8' X 10' and $3300 for a 10' x 16', but there are also mini-sheds for small spaces for under $1000 and more elaborate versions for over $5000.
Premade Sheds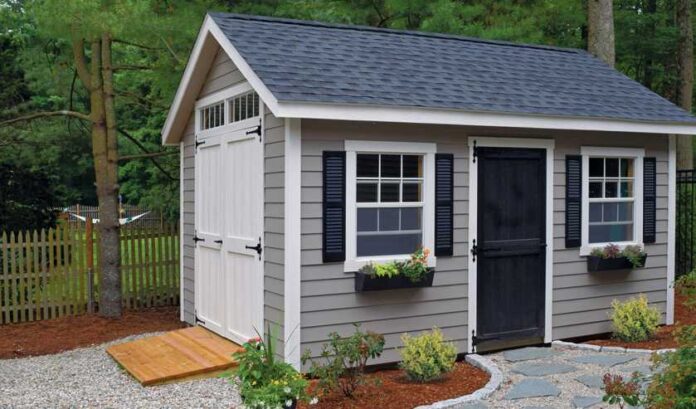 If you want a shed in a hurry, a premade building might be the best choice. Buying a premade shed from a company like Jamaica Cottage Shops or other yard and garden builders can certainly be faster and easier.
You can look at the finished product and know exactly what you will get. Structures are durable and solid, but it's a more expensive route, with sheds costing anywhere from $5000 up. You or someone else, like a contractor, will need to prepare a site for the shed.
Materials usually include wood or vinyl; if you are willing to wait, you can choose colors and make the shed to your specifications. You can find anything from a small garden shed to a full-size garage. Delivery and installation are usually included in the price of the shed.
Hire a Contractor to Build Your Shed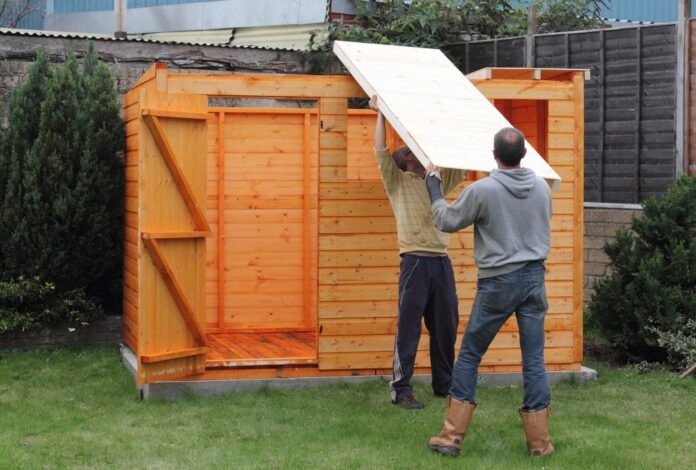 The last way to get a shed for your yard is to hire a contractor to build it. This is your best bet if you want something very customized for your needs. If, for example, you want the shed as a workshop with work benches, shelving, and electrical, a contractor can deliver that for you. Depending on what you want and the cost of building a shed where you live, this may cost more or less than a premade shed.
How much will a contractor charge to build a shed? According to BobVilla, the national average is about $2500, but the cost can run between $200 ( maybe for assembling a kit you already have) to $30,000.
A lot will depend on your chosen material and how much customization you want. You could even buy a kit and hire someone to assemble it for you. Choose between wood, metal, vinyl, brick, or some combination.
By hiring a licensed contractor, you don't have to worry about building permits, setback regulations, etc. The contractor from your area will know local laws and regulations. Be sure to get a firm bid with all the features you want and a delivery time frame.
So, you may have to do some research to decide which of the four paths to follow. First, decide on what you need. What size will you need? What material will you prefer? Do you need inside shelving or electricity? Choose your site. Once you know what you need, see what kits are available and decide if one of them fits your needs and if you have the time and skills to assemble one.
If you are handy, look at plans for a from-scratch build. There are many available online or through local hardware stores. Be sure to price materials and tools for this choice. Take time to shop at any local premade sheds, too.
You might find something perfect for your needs and decide you want to avoid the hassle of building yourself. Before making a final decision, you should also get a couple of bids from local contractors. You might be surprised at how little a custom-built shed will be.