There are many beautiful events in the life of each of us, but none of them is like the wedding day. It is an event that happens most often once and that is remembered for a lifetime. It is an event that will mark your whole life, so you need to plan it to the maximum and to perfection, making a plan that will apply to the whole day and the whole organization. It is especially necessary to dedicate yourself to planning the layout of the space in which you will organize that event, and it would be especially good if you organize this event outdoors, for example in your yard, where you could insert a number of ideas. for decorations.
Outdoors such as courtyards are probably the most ideal places to organize your wedding event. It is a space that allows you to be maximally relaxed, but also maximally creative when it comes to editing. Because this is the event of your life, you need to be maximally creative and maximally oriented towards having a well-organized ceremony that you will enjoy, but also everyone present at the ceremony on your wedding day. Need ideas? We will talk more about that today when we bring you some interesting ideas on how to arrange the space in your yard for the event of your life!
1. Set the most beautiful flower arrangements – flower arrangements are something that will give a magical note to the space in your garden. Especially if you do it on hot summer nights it would look great. So take a look at some of the most beautiful flower arrangements and choose with your partner who will be in the garden during the ceremony.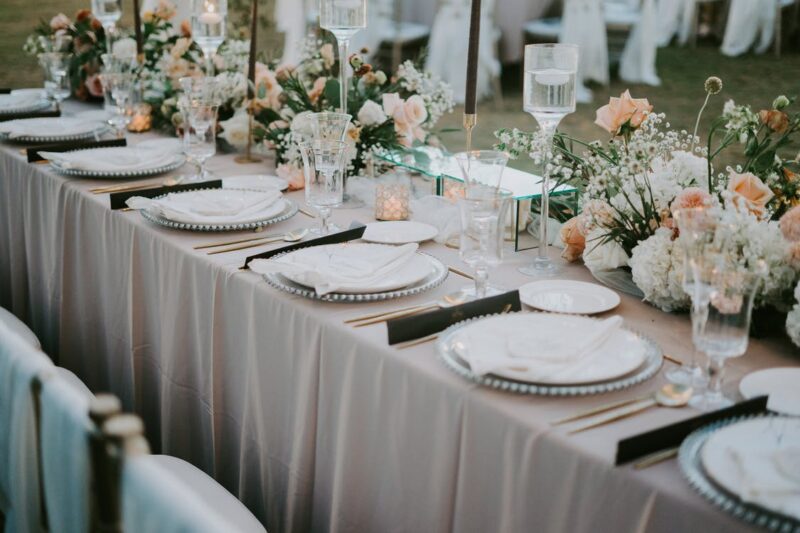 2. Choose beautiful lighting – the next thing you should consider as decoration should be the lighting. The lighting can be in one color, usually warm white or it can be in several colors. It all depends on your desires and what is your idea for your special day.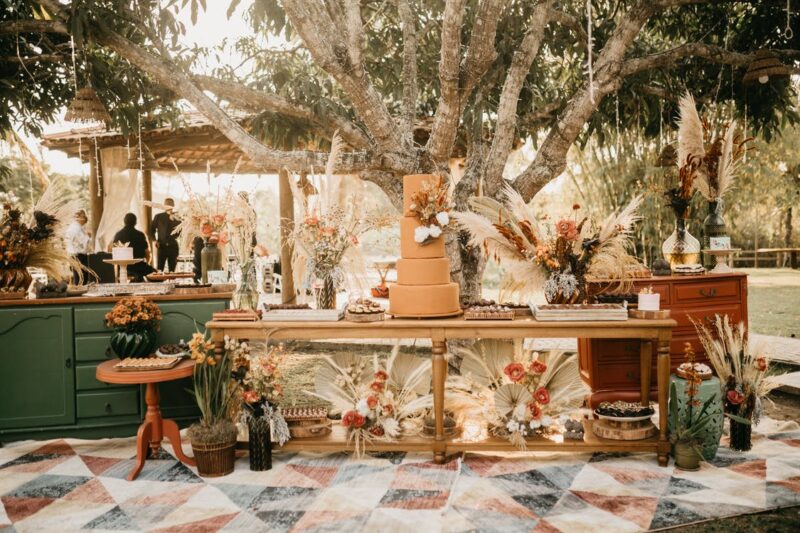 3. Choose nice furniture that you will install and that you can rent – of course, you also need to choose the furniture that you will install for the ceremony, and which is needed to accommodate all the guests. What everyone usually decides on is wicker furniture made of wood or completely wooden furniture that is usually white. This would be a great choice for you too, but it still depends on your taste and desires. Of course, you can only rent it for this occasion so that you can organize the whole ceremony.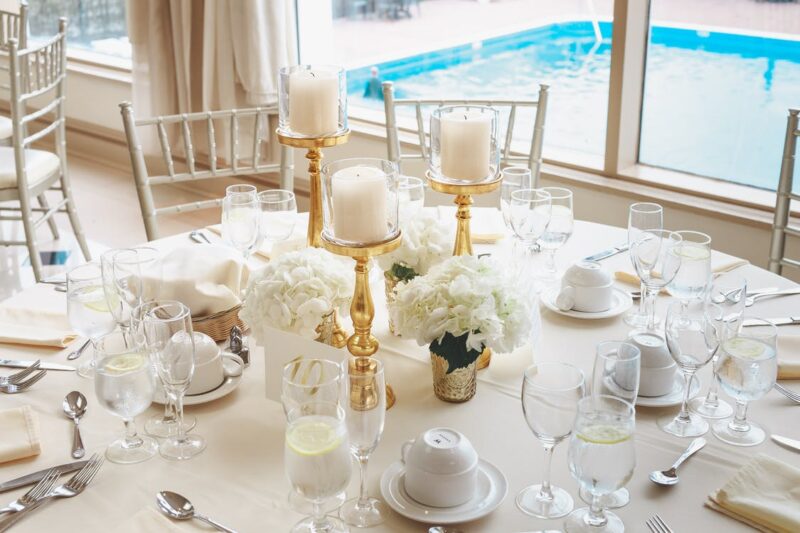 4. Choose beautiful bouquets and crafts that you can place around – of course, the wedding space would not be complete without the bouquets and all the decorative crafts that you can place around the space. Without them, the space would not be complete, so we recommend that you take a look at what is of this nature, and what you would like and could be part of the look of the space.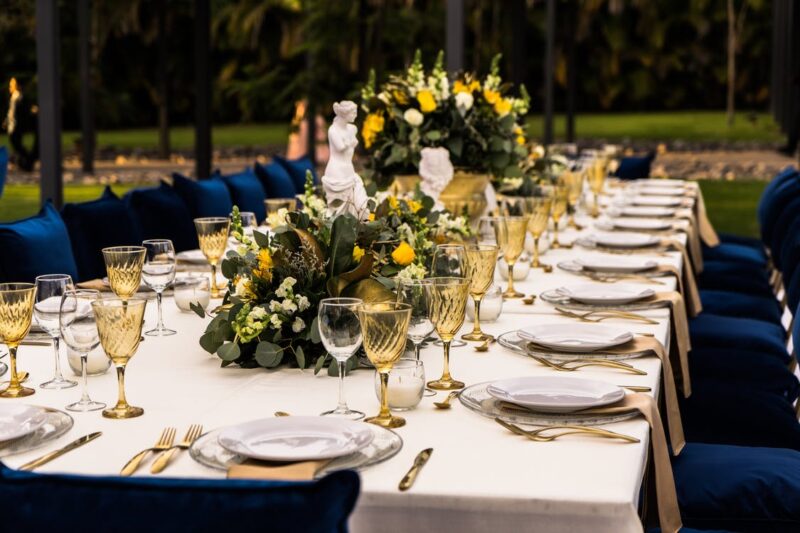 These and many other great ideas can be realized for your life event. All that is needed is to have no limits in your ideas, to know that everything can be realized, to plan everything nicely, and to make a wonderful event above all for you, but also for others who will enjoy your happiness on your happiest day.