A beautiful, inviting living room can be achieved without breaking the bank. With a little creativity and some do-it-yourself inspiration, you can create a warm, inviting space that expresses your personal style on any budget. Whether you're looking to update tired furniture on a tight budget or add something new and fresh to your space, there are several affordable options available so you don't have to break the bank.
From coffee tables to ottomans and beyond, there is no limit to the creative ways you can use furniture in your living room to transform it into something special.
Assessing Your Living Room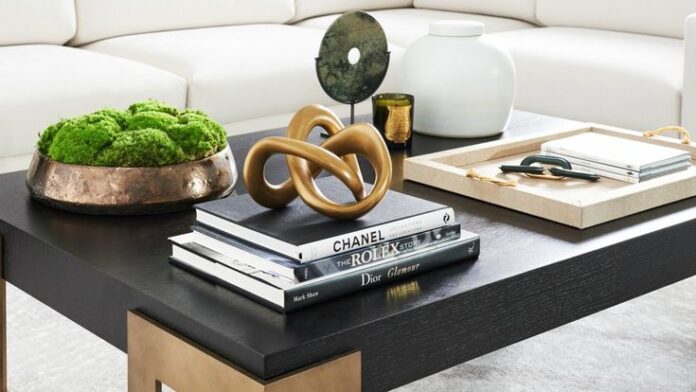 Before diving into decorating, take inventory of your current living room to identify what needs replacing or upgrading. Evaluate existing furniture pieces and assess their comfort, support, and aesthetics. Note what updates can be made to create a space that will best suit your family's lifestyle. Consider brightening up the overall look by giving worn upholstery or wooden furniture an attractive makeover. Items like chairs and a coffee table with storage can often be reupholstered or simply painted for a fresh, new look.
It's also important to figure out which of your existing pieces you'd like to keep as well as what additional furniture you may need. Measure the room properly and draw it out on graph paper if necessary so you can plan space efficiently when shopping for unframed furnishings like sofa beds or corner units. Make sure to invest in quality pieces that can stand up over time and provide durability while making the space feel inviting and comfortable at the same time.
Creative Coffee Table Uses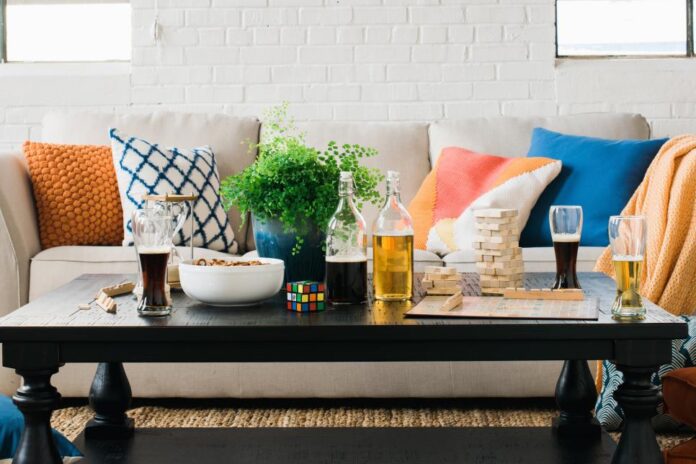 A good coffee table is a perfect centerpiece for any living room. In addition to providing a spot for holding drinks, books, and other items, this piece of furniture can also be used in creative ways to add personality and style to the room. Whether you are looking for a budget-friendly way to jazz up your existing table or want to give your space an entirely new look on a small budget, there are plenty of ideas for you to consider.
One creative way to use a coffee table is as a bench seat or additional storage. Many models come with drawers, allowing users to store extra blankets, books, magazines, toys, and other items out of sight but still close at hand. Alternatively, using two smaller tables as makeshift loveseat allows you more seating options while also adding an accent piece that will draw the eye.
If your coffee table is large enough and sturdy enough, it can also be used as an ottoman in lieu of traditional seating furniture such as benches or chairs. This allows guests the option of perching on the sides while hosting family gatherings or adding comfortable cushions so they can curl up with their favorite beverage while watching movies or lounging around on lazy days. To make sure it remains stable when used this way, be sure to secure casters or adhesive feet pads that will keep it in place when put into use for multiple purposes.
Coffee tables are also commonly used as decorative pieces. You can choose from small accent details like trays with candles or books for added style points or larger items such as vases filled with flowers or greenery that tie in nicely with the overall décor scheme. For other special occasions such as birthday parties and holidays you could even consider placing small gifts that highlight the festivities directly on top of the coffee table design itself – no wrapping necessary!
Coffee Table Styling Ideas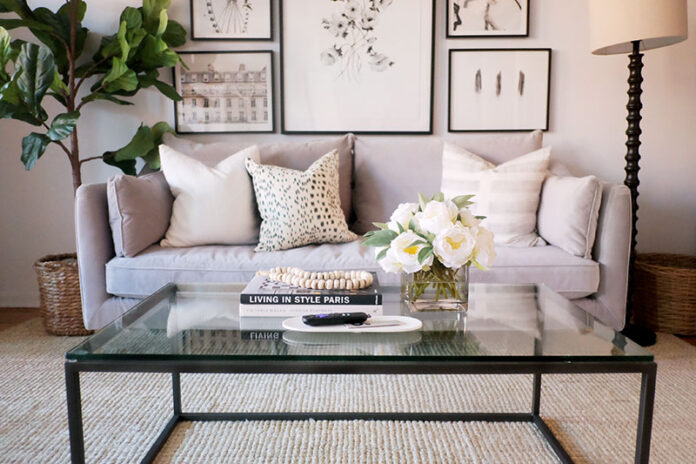 For the traditionalist: Traditionally styled coffee tables come with subtle details like rounded edges, long tapered legs, or even finials. Accents that work well with this type of table include ceramic vases and boxes, carved figurines or statues, or glass-faced antique clocks.
For modernists: For a modern look in your living room consider choosing a square or rectangular-shaped coffee table that features bold geometric lines such as those found in modern pieces from Italian designers. Additional accessories that would pair beautifully with such furniture include lamps with an artistic design such as spherical shapes on the base or crisscrossing wires for lamp shades.
For bold statement-makers: If you're looking to make an unmistakable statement in your living room, sculpture pieces can be just the right element for styling a coffee table when coupled with colorful accent pieces like rugs, pillows, and wall decor. Such pieces come in various sizes and shapes and are perfect for anyone who appreciates original artwork designs when it comes to their home decorating ideas.
DIY Projects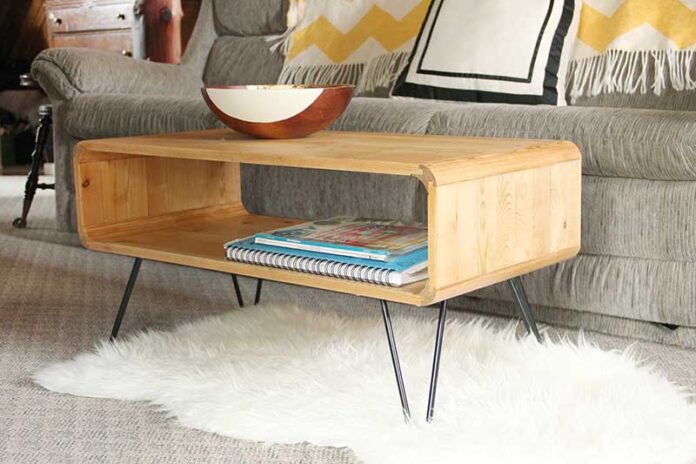 If you're looking for a great coffee table project that you can do yourself on a budget, look no further. There are plenty of creative and innovative DIY coffee table ideas to choose from. Whether you're looking for a vintage piece or something more modern, there's something for everyone.
One popular idea is to repurpose an old trunk into your own unique coffee table. Re-paint the base and use vintage sheets as fabric to recover the top. Finish the look with a few coloring books and trinkets scattered on top and voila – your own one-of-a-kind coffee table!
You could also build your own bespoke wooden top coffee table with hairpin legs – Combining different types of wood like pine, cedar, and mahogany would give it an eclectic feel. Finish the look by installing some small drawers in the side where you can store throw pillows or magazines.
If that doesn't appeal to you, why not construct your own industrial-style design? Utilize iron pipes, metal finishes, and sealed hardwood tops in darker shades such as espresso to complete this stylish yet laid-back look that is perfect for gathering friends around or relaxing with a cup of tea after a long day!
When it comes to decorating on a budget, a coffee table can be one of your best investments. Remember to always consider not just the look, but also the space you have available and other furniture pieces in your room. You want to make sure everything goes together in a way that creates balance and harmony—and speaks to your style!