With summer now upon us, many households are looking to optimise on their garden space. The sun is out, and thoughts turn to entertaining family and friends in style. Home and garden trends are ever-changing, but let's explore what's bang on trend for 2023…
Fire Pits for When the Sun Goes Down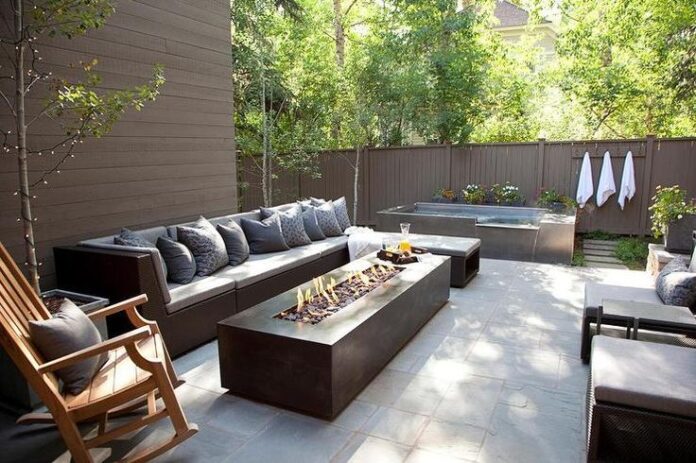 There's nothing more primal to make you feel more connected to nature than crowding around a fire pit. You can place your fire pit in the middle of a patio seating area, encouraging friends to share a drink or a story whilst keeping warm in the evening air. A fire pit is ideal for both the summer and winter time, as it can be the focal point of a gathering during those long, warm summer nights, and like a hot tub, be a way to keep the garden heated and comfortable even during the winter.
When building your own fire pit, it is of vital importance to invest in fireproof materials to surround it. Most people will place a fire pit on top of paving slabs or a smooth patio space. However, there are many different options and designs with fire pits, to help you select something that is right for your space. You can choose one built into a table, or instead build a submerged one for you to place your seating area around.
Outdoor Pretty Lighting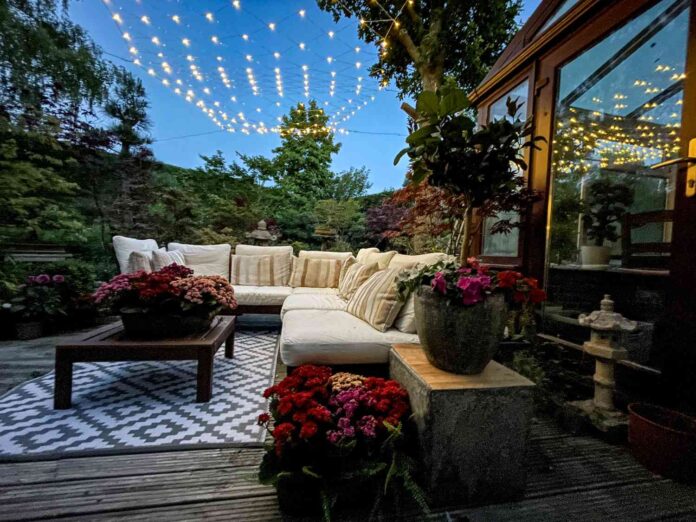 As well as a fire pit, there are many great ways to illuminate your garden so you can make more use out of the space during the evening. With a pergola, trellis or fencing, you can hang string lights to give your garden a cosy, ambient feeling, setting the mood for a deeply relaxing evening spent with friends and family underneath the night's sky.
Outside of hanging lights, you have many other options to light up your garden, including LED lights built into decking, or solar powered planters that can be placed in the soil. If you want a more natural aesthetic, you can repurpose old oil lanterns, placing candles around the perimeter of your outdoor space, imbuing it with a low key, rustic atmosphere.
Easy Maintenance Decking and Cladding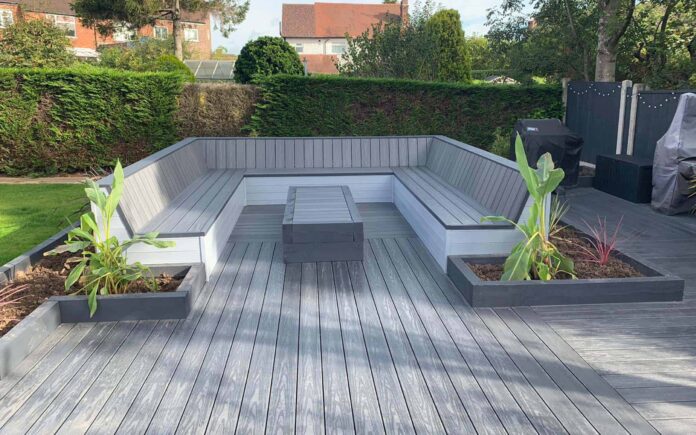 A decking area sounds like a great idea, and always looks incredibly impressive when installed brand new. However, unless you buy expensive, pretreated timber deck boards, it may not take long before your wooden decking is looking worse for wear. Rainfall and weathering can result in the surface of your boards rapidly deteriorating, and prolonged exposure to sunlight can massively impact on the decking's overall colour, fading it into a paler, less attractive tone.
Luckily, there are alternatives to traditional timber, including aluminium or composite decking. Composite decking especially is very low maintenance, with it only needing a basic clean every six months or so. Similarly, composite cladding offers an easy-clean alternative to timber cladding, allowing you to adorn the exterior of your home space or outdoor rooms effortlessly.