A modern interior doesn't guarantee your home will be completely pleasant and comfortable. It's all about the smaller details that make a huge difference. Sometimes, simple things like curtains, wallpaper, or a rug can change the proportions of a room, making it look bigger or brighter. With their help, you can make the room visually larger or smaller and adjust the lighting.
If your room has modest dimensions and poor lighting, use simple tricks when arranging this room and you will notice how the same space can look more comfortable and spacious.
When furnishing a small and dark living room, you must keep in mind that you cannot fit literally everything you like. Most rooms have a sofa and armchairs, a coffee table, a chest of drawers, a TV, and possibly stools, and when you start adding pictures, photos, various decorative objects, lamps, wallpaper, patterns, and colors, your room starts to look smaller and darker.
When it comes to Interior Design, we have a few important tips on making the room naturally brighter by using practical tricks:
1. Paint the walls in bright colors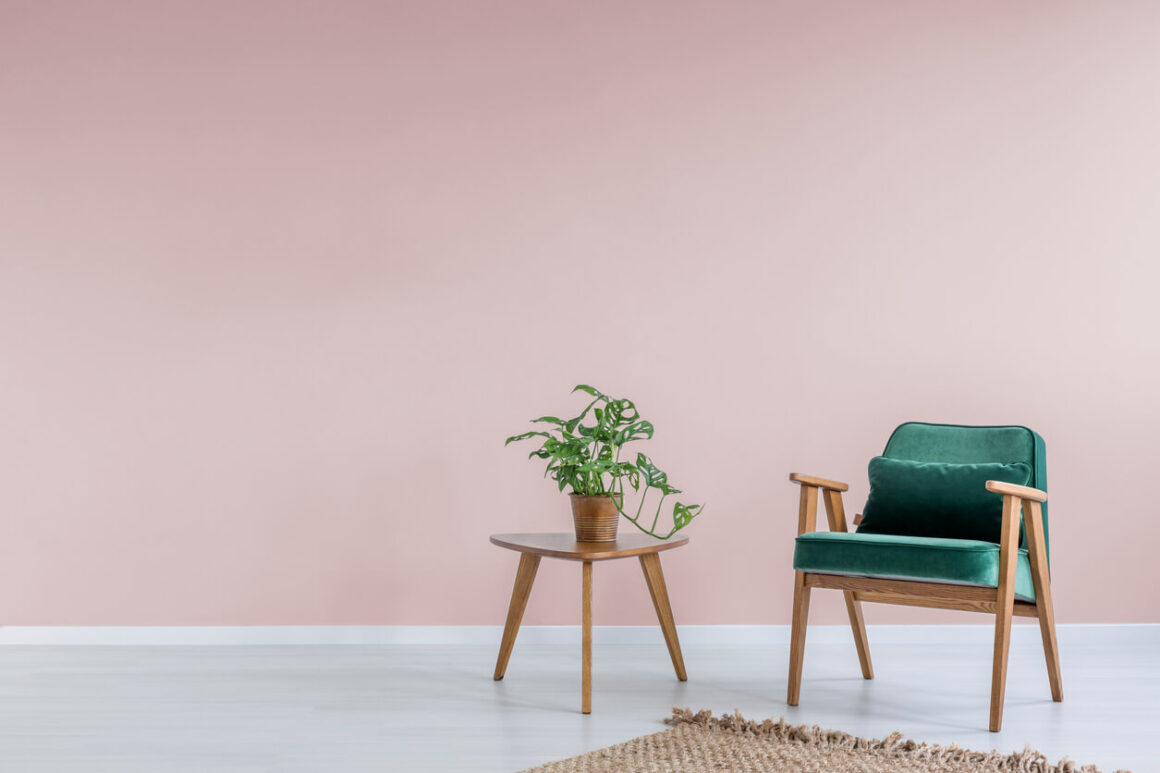 White, beige, light blue, baby pink, coffee creamer, and many other tones and colors will make your room look much brighter. With bright colors and everything else will look cleaner, brighter, and wider, and will raise the interior of your living room to a higher level.
These colors add space and bright tones to any room in your house, so consider painting the walls with one or two of them. It works well with both complementary and contrasting colors.
2. Decorate the walls with pictures and paintings
This doesn't mean you need to invest in art, to make your room look naturally brighter. Buy pictures that you like, they don't have to be expensive. Better yet, draw your own little piece of art or make a collage. Feel free to skip the cost of framing – put the photo in a blind frame, directly on a table or shelf.
Pro tip: If you use landscape paintings, they give an impression of windows with great looks through them. So, don't mind if there is a forest on the painting, or a beach, because it can only give an impression of light in your room.
3. Change the lighting
Sometimes lighting can make a huge difference when it comes to making your room brighter. Old-fashioned chandeliers are not the best choice if you want to incorporate more light into your home. Instead, use ceiling lights, which don't take up a lot of space. This way, you get enough brightness, without losing a lot of the room's volume.
This kind of lighting will give your apartment a modern note with minimal cost.
4. Buy a rug
A colorful rug may resolve so many issues when it comes to bright impressions. Choose the colors carefully, and ensure it doesn't cover the whole floor.
Although you may not be a fan of them, with this investment you can connect colors and add texture to your interior. The result? Much brighter room, which looks bigger at the same time.
5. Place mirrors on the walls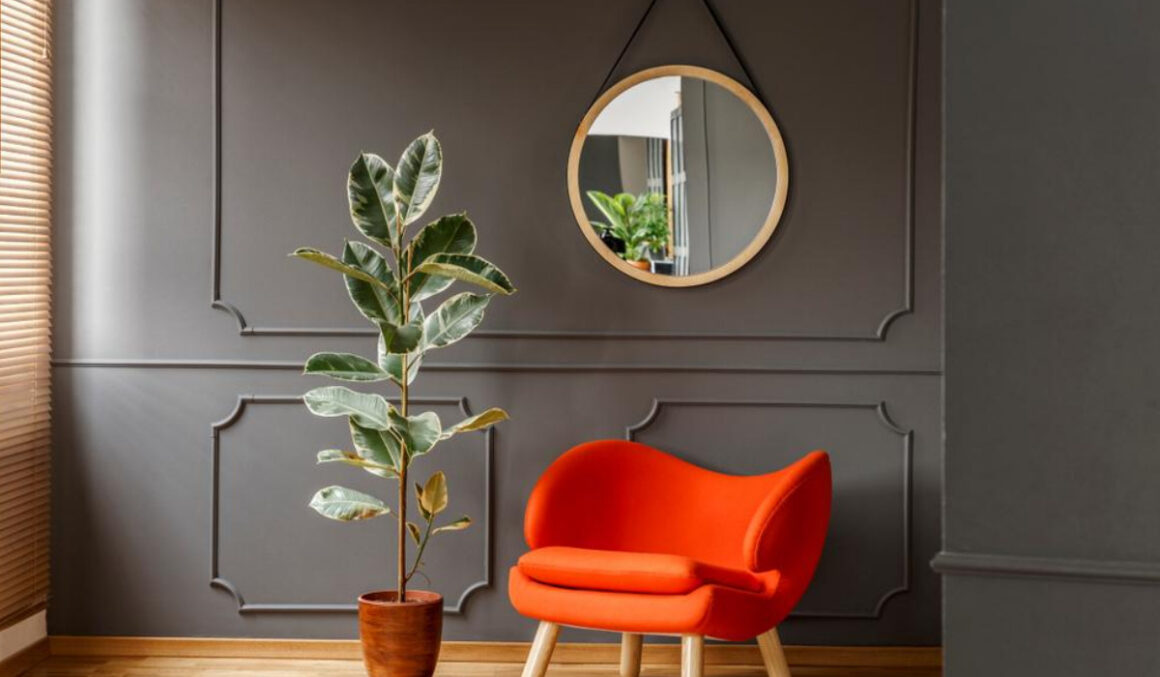 Mirrors will make your room look bigger, but they will also contribute to the elegant look of the room. One large or several small mirrors – the choice is yours.
Sometimes people install exceptionally big mirrors, so they can visually double the room size, but also make it look much brighter than it is. The reflection increases the natural light level in your room, making it much more comfortable than it was in the first place.
6. Play with the colors and make a contrast
Now that you have the base color scheme for your interior, it's time to add some contrast. You can use darker dining room chairs, blankets, cushions, and covers. Details can be colorful, and still match the bright style you try to maintain.
Interior design is essential when it comes to visual effects. So, don't be afraid to add more depth when combining beige with dark blue, or white with purple.
7. Buy fresh flowers
With fresh flowers, every space becomes a home. There is nothing better than beautiful house plants that make the whole space greener, organic, and natural.
But, if you have pets, you must be careful because some plants are toxic. Ensure your home is completely safe, even when you try to add more brightness to it.
8. Glass and wooden doors
Doors shouldn't be completely wooden. Transparent sections will do their trick, especially when you want to let more sunlight enter your home. It's a practical way that looks really elegant when properly done.
9. Minimalism with no clutter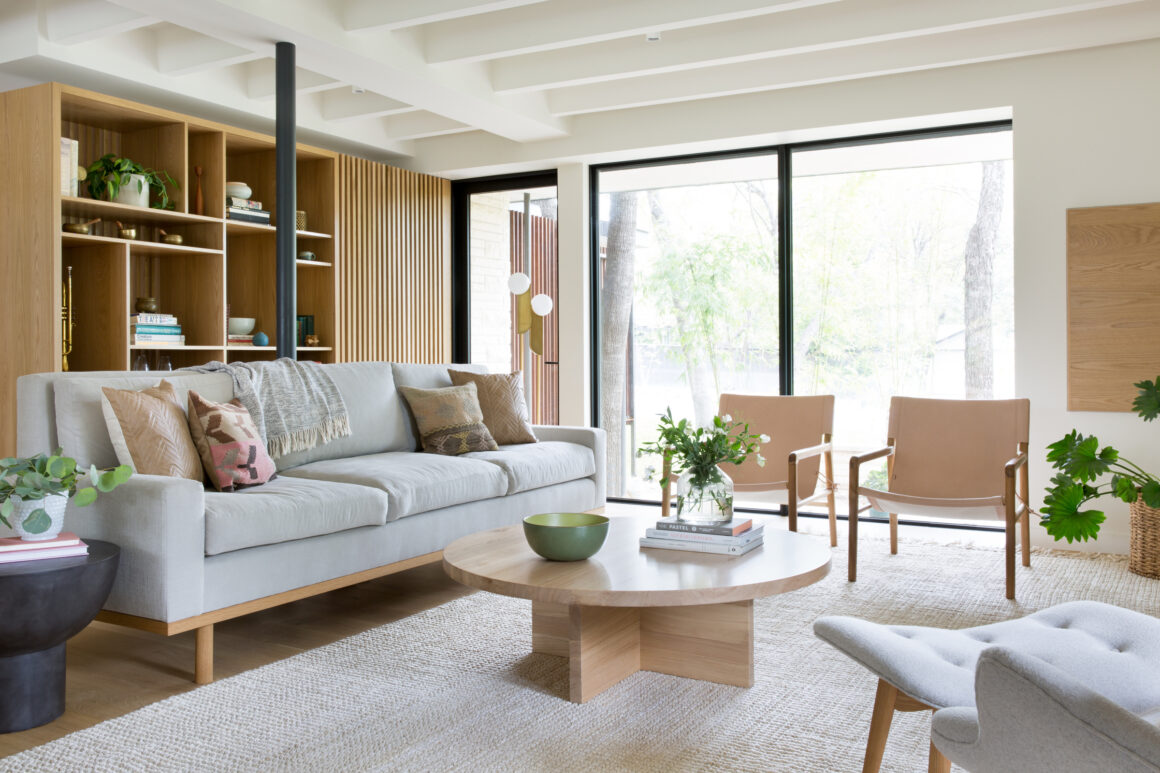 Consider whether you need everything you have in the room. The living room does not have to have a chest of drawers. Not even a sofa. If you mostly use the living room for reading or work, choose functional furniture, such as comfortable armchairs and a suitable table. If, on the other hand, the coffee table is a problem for you, the solution is the side table that does not take up much space, making the room instantly brighter.
10. Glass coffee table
A coffee table with a transparent plate will make the central part of the room look larger and more uncluttered. For a modern look, add books, magazines, or any decorative item to the bottom of the table. Glass surfaces also reflect more light, making the whole space much brighter than you expect.
Conclusion
With this article, you have 10 practical tips to better introduce light and dimension into your home. Sometimes it is enough to use only one or two of them so that the effect is visible at the same time. In other cases, you may need to experiment more, because taste and style should not suffer due to certain impracticalities.
However, we hope that these tips have been useful to you and that you already know what to do with your next big renovation project.