The kitchen holds a paramount position in your home, and to enhance the allure of your house, concentrate on the design of your kitchen furniture. To elevate the appearance of your home, the initial step involves choosing the appropriate kitchen furniture.
It's universally acknowledged that the kitchen is the nucleus of any home, necessitating perfection in every element. If your aim is a visually appealing kitchen, then your attention should be directed towards the kitchen furniture. A well-appointed kitchen is never complete without superior kitchen furniture. Here are some pointers to consider when selecting the finest kitchen furniture.
Consider Space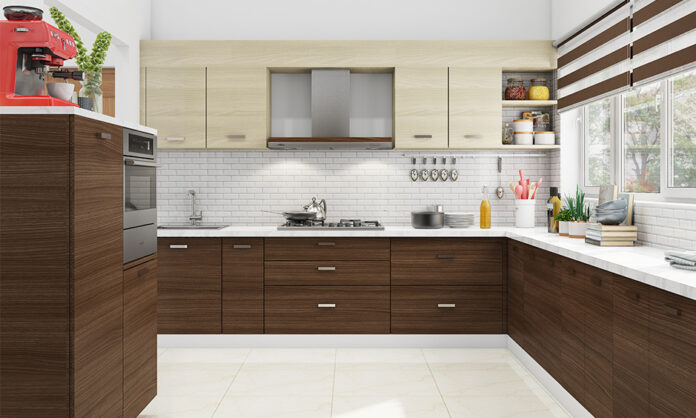 The choice and number of kitchen cabinets you decide on will largely hinge on the available space in your kitchen. Considering the room's layout is critical – would you prefer L-shaped cabinets or those customized for archways? If there's ample space, incorporating an island or a breakfast bar can serve as functional additions to a well-planned kitchen.
You might be aware of the "kitchen triangle" theory. This concept suggests that the sink, fridge, and stove should ideally form a triangle, with no more than two feet separating them. These are, after all, the most crucial elements in the kitchen space.
We're also witnessing an increase in environmentally friendly kitchen designs, including home composting and waste management systems provisions. Other eco-friendly features include reverse osmosis water filters and LED lighting that conserves energy. The placement of your windows can impact air quality, so ensure you plan for adequate ventilation reaching your kitchen cabinet areas.
Double-check Your Measurements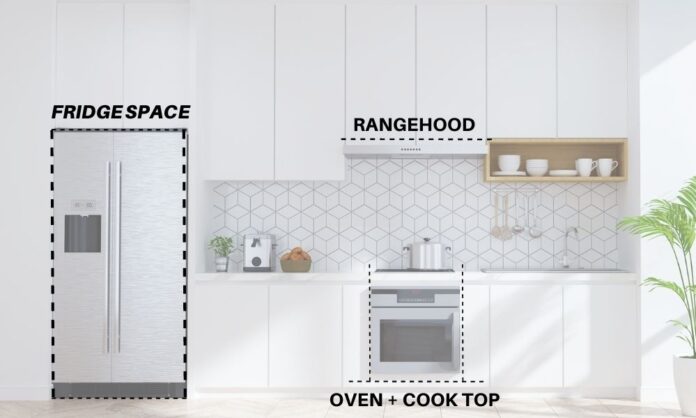 It's not only crucial to have furniture of the right size for it to fit well in its assigned space, but also to ensure ergonomic comfort. The height of your furniture should be such that you can maintain an upright posture while carrying out kitchen tasks like cooking or preparing food.
If the counters are too high or low, it could lead to poor posture and subsequent discomfort or pain. The placement of kitchen cabinets or islands should also consider ease of access, beyond just being able to reach their doors or shelves. They should be at a height that allows comfortable interaction with their entire structure.
Materials Used in Furniture Making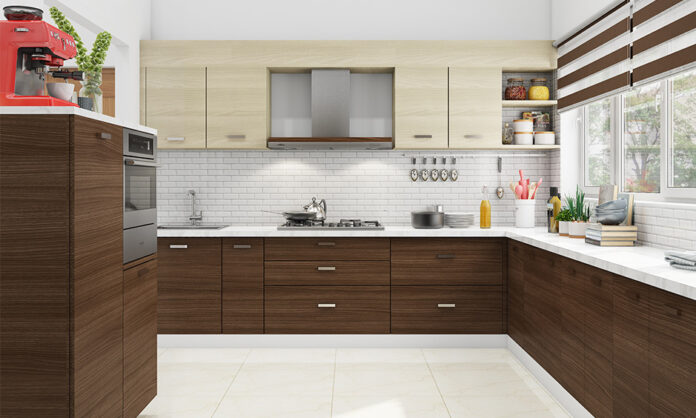 Kitchen cabinets are mostly made from natural wood. Oak, walnut, and mahogany are the top choices due to their elegance. While not as long-lasting as natural wood, engineered wood is popular because it is cost-effective. For those seeking a contemporary touch, veneered wood is a viable option.
Regarding kitchen seating, items from Kasala, such as bar stools, chairs, and breakfast tables made from wrought iron, cast aluminum, or a mix of metal and wood, offer a stylish aesthetic. Tables with glass tops can add a touch of sophistication. For those looking to set interior design trends, transparent acrylic furniture could be the answer. Additionally, molded plastic sets are an option for lightweight and easily movable furniture.
Safety
To enhance the safety of your kitchen against fire and water, it's necessary to invest in furniture crafted from fire-resistant materials. Kitchen fixtures made from materials such as steel and aluminum are typically fireproof. In addition, choosing kitchen furniture with a waterproof feature can help keep water from infiltrating your kitchen space.
Characterize Your Style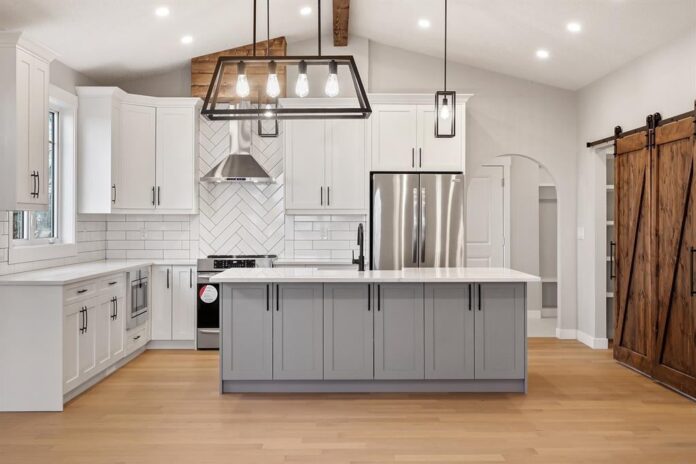 Before embarking on your furniture shopping journey, take a moment to reflect on your genuine style that aligns with both your personality and lifestyle. Making impulsive purchases or blindly following trends can quickly lead to dissatisfaction with your chosen items. Since furniture is a considerable expenditure, a hasty decision could result in regret for a long period.
Determining your style starts with seeking inspiration. If you see something that catches your eye, remember that image, save those that truly captivate you. While this process might be time-consuming, cultivate a visual understanding and standards to recognize what truly appeals to you.
Endnote
Kitchen furnishings are crucial in every kitchen, offering both functional utility and visual appeal. The selections vary widely based on the space at hand and the preferred style, encompassing options such as cabinets, islands, seating arrangements like chairs, tables, and barstools.