Without any doubt, the tales told by western fields, filled with fearless cowboys and horse riding, have inspired a lot of things in today's popular culture. However, we can see that it has happened to more things than we can presume. One of the inspirations you can find these days is the style of furniture.
You can find furniture inspired by this style in a lot of places in the United States. So, you will not need to spend a lot of time before you come across some western furniture. The thing is, how can you decorate your home by using western-style furniture? Today, we want to talk about it in greater detail.
Wood with Rustic Feel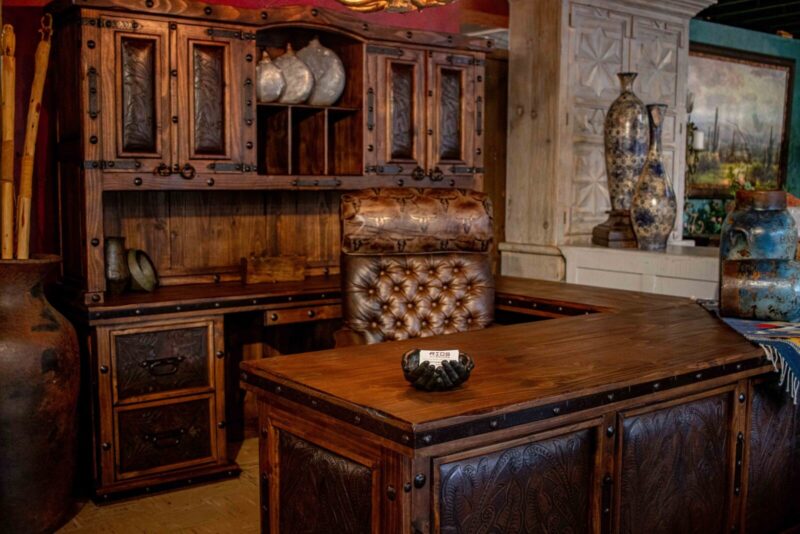 As you can presume, making your home fit the western style would mean that you should include a lot of wood in it. Naturally, the sort of wood you should include will depend solely on your needs and preferences. Still, we want to provide you with some recommendations, like oak, pine, or cedar.
Of course, wood is not the only thing needed for this approach. We would recommend you take a look at things such as vinyl or hardwood. Of course, you need to pay attention to things such as tone consistency. When all the elements blend in properly, then you get the result you wanted from the start.
Layer Vintage Textiles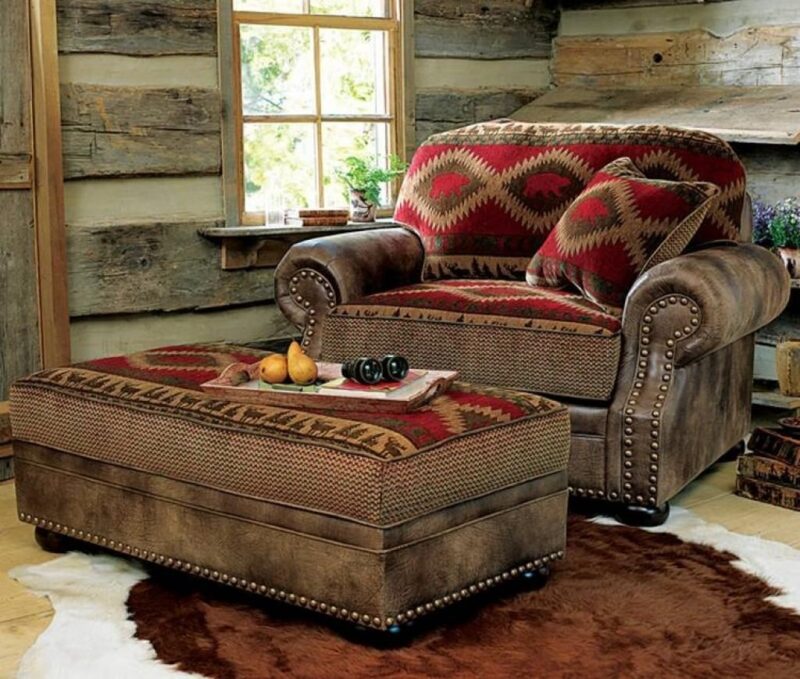 Even though wood is the most important element, we would recommend you make the appearance somewhat more smooth by adding some bright-colored rugs and sofas, just to break the hardwood feel. Of course, not everyone would enjoy something like this, but for those who would, this is a great way to go.
Furthermore, we would recommend you add some books to make the setting more appealing. If you are a hunter, placing some taxidermy on the walls is a great way for you to create a great first impression on people who visit your home for the first time. By doing all these things, your home will start to feel like a ranch, which is a great effect for the western style.
The Furniture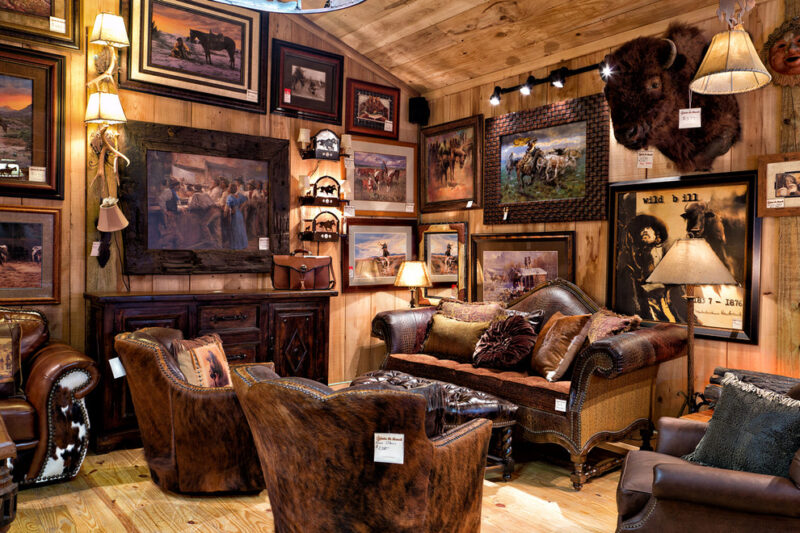 The western style furniture has a great outlook when you combine it with all the elements we've named above. Once again, you would need to choose the wood sorts carefully before you make the ultimate decision on which one of these you will use.
According to the experts, you should select oak to be the most important material for your pieces of furniture. Of course, you can use different ones for every piece, but we would leave the decision up to the experts who will make these pieces of furniture. So, we would recommend you ask for advice before you decide on the one you will choose.
In Conclusion
As you can see, decorating your home with western-style furniture doesn't have to be as challenging. You should follow only a handful of basic principles, and here, you can take a look at some of the most important ones.