Are you listing your home for sale? Well, maximizing your property's value is the first step to getting the best bids for your place. Once you are done with the kitchen and living rooms, the next step is to move on to the yard and renovate it to increase your property's curb appeal. Renovating your landscape is the easiest way to impress guests.
The curb appeal of your place matters the most to your potential buyers. Even if they don't spend much time in the garden, they will want the exterior to look well-maintained and elegant. To help you get the best out of the landscape renovation, we've compiled a list of some tips on renovating your landscape. Let's take a look.
1. Design The Front Walkway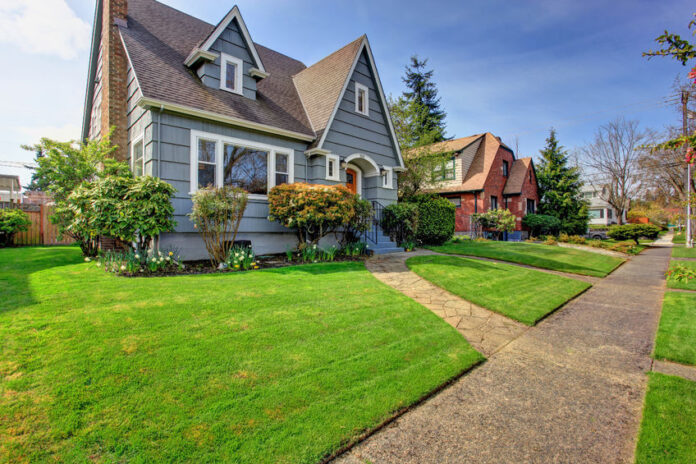 Natural stones, like bluestones and granite, look wonderful on your walkways. Your guests will observe the walkway, the material used, and the surroundings. Since it's going to make the first impression on your buyers, you should take some time to renovate your front yard and give people a nice walkway that leads to the entrance door. Use high-quality stones, plant trees on the sides, and keep the walkway illuminated.
2. Install Lighting
Your landscape is a place for adults to get fresh air after a hectic day at work and for the kids to get some physical activity. Installing bright and eco-friendly lighting is an important part of your renovation project. You can also contact a good constructor contactor that can assist you in landscape remodeling.
LED lights or solar-powered lighting do much more than deter intruders. They illuminate the place and give it a wonderful look. This is perfect for families that have guests in the evening. The LED lights allow your guests to see the renovated landscape at all hours.
3. Build A Fire Pit
Complete your landscape with a firepit installed around the seating area. It creates a perfect space for your family to hang out. A fire pit is the most desirable landscape feature. Any homebuyer, whether it's a couple or a joint family, will appreciate a firepit.
Building a firepit can cost you around $700 and will most likely pay for itself in a year. If you are considering a fireplace, put a few extra bucks on the ground around it as well. Granite or travertine slabs look fascinating around this beautiful landscape featue.
4. Plant More And More Trees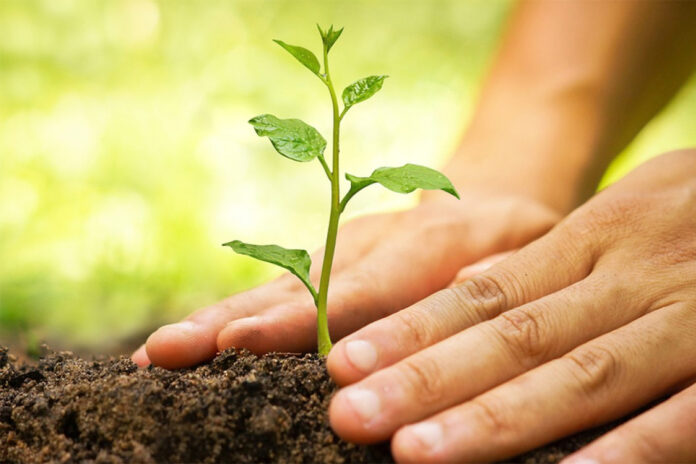 Make your landscape colorful with trees. This is an eco-friendly and the most affordable way to renovate your lawn. All artificial landscape decoration stuff will depreciate over time, but trees will only maximize your property's value.
This landscaping tip will give a green touch to your exteriors. However, these trees will add value only when they are placed correctly. Plant a tree too close to your home, and they will drive your buyers away, as the falling branches and the debris require regular cleaning. You must plant them away from your water system, driveway, and home.
5. Maintain Your Lawn
A lawn that hasn't been mowed or cleaned for months will deter your buyers. People take it as a red flag. You don't want your prospects to cancel the deal just because you couldn't take some time to spruce up your front yard.
A well-maintained lawn looks neat and increases your home's curb appeal. If you don't have the budget for expensive lighting or decor stuff, the least you can do is keep it clean. Pruning trees, mowing the lawn occasionally, pulling weeds, and planting seasonal flowers are all that you need to create an aesthetically appealing landscape. You can use vintage decor stuff to give your place an old-world charm.
6. Build A Patio
So, a patio or a deck is probably the costliest addition to your landscape, but it's also the best when it comes to increasing your home's curb appeal. Interior designers vouch for a patio, and it's not hard to see why.
Your guests estimate your property's value by the decor stuff you've used on the patio. So, install rattan garden furniture, a colorful rug, and pots. A shed will do wonders for your place's curb appeal.
7. Add Water Feature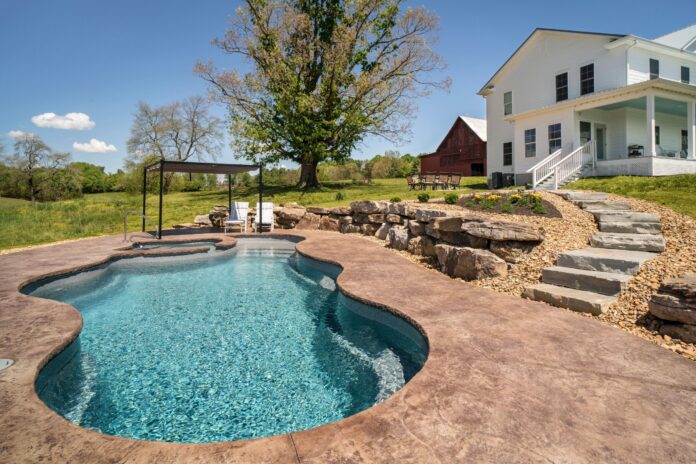 Building a swimming pool on your deck will be an ultimate investment, but if that looks too expensive, you can install a fountain or a backyard pond. A water feature doesn't just increase your property's market value, but it looks fantastic. It leaves a great impression on your home buyers.
This one is optional but will make a statement. It gives a sense of tranquility while giving a perfect finish to your landscape. If you can afford a water feature, go for it. Nothing can increase your property value like a waterfall or a small pond.
8. Add Colors
People love good visuals. Colors in your landscape make your place look brighter and better. Planting trees is one way to give your garden a colorful finish. Add seasonal flowers. Place furniture of the same color as your interiors or create a contrast by mixing and matching neutral and bright pieces. You can also use artificial decor items.
A wall cladding can also give a fascinating finish to your landscape. Neutral wall cladding stones installed on the exterior walls will give a rustic touch to your place. Although it might be a bit expensive, it's worth it.
10. Build An Outdoor Kitchen
Do you often organize barbeque parties? Well, an outdoor kitchen makes a perfect place to host parties. You can have outdoor appliances, a pizza oven, and outdoor cabinetry. These features will enhance your property's value and sell your home to people who love to cook.
With an outdoor kitchen, you can have family gatherings in your backyard without moving back and forth between your kitchen. You can DIY its setup.
Bottom Line
Homebuyers don't mind paying your asking price if they get a well-maintained lawn decorated with the finest decor. So, keep it neat and well-illuminated. The above landscape remodeling ideas can transform your dull exteriors into something extraordinary. Something that attracts the attention of aspiring homeowners. And something that helps you sell your property at your desired price.