Need help styling your sideboards? You're not alone! Whether you're just starting out in interior design, or simply need a few tips, this article covers the essentials of sideboard styling to give your home a designer-inspired look.
Get ready to make the most of any space and create the perfect atmosphere for your home!
Definition of Sideboard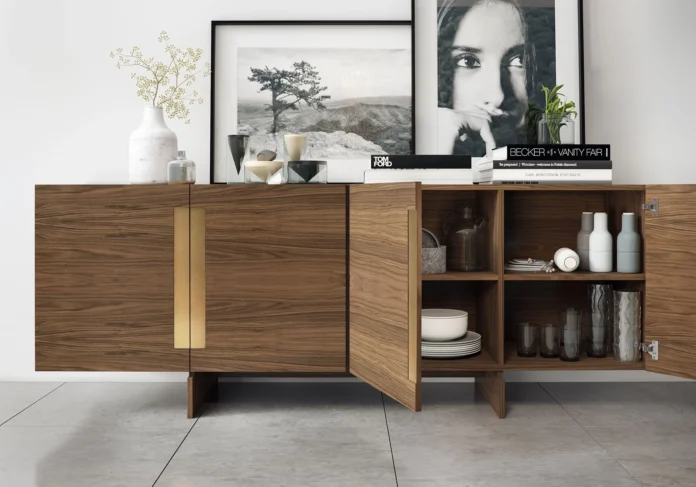 A sideboard, also known as a buffet or a credenza, is a piece of furniture commonly used to store and serve dining items. A sideboard typically has an array of shelves, drawers, and cupboards arranged around a flat countertop. They often have ornate detailing on the exterior of their wooden facades such as carvings, moldings, and other decorative finishes. They provide both a functional storage solution and a stylish addition to any interior design scheme.
Sideboards can be found in various sizes to cater to the needs of different customers. For instance, if you need a larger sideboard, you can opt for a 100 inch sideboard which can provide ample storage space and enhance the overall look of your living room or dining room.
In modern décor trends sideboards come in different materials too – from classic wood versions to contemporary glass designs – providing a wide range of home decor choices that perfectly match your interior style.
Factors to Consider When Styling a Sideboard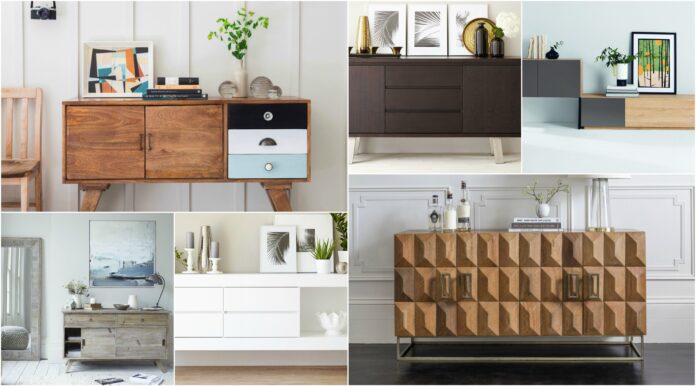 When it comes to their styling, there are several considerations that can help ensure the design of your home is aesthetically pleasing. Before styling a sideboard, you must first consider the size and shape of the piece. For larger ones, select grand decorative accents such as tall vases or dense floral arrangements; for smaller models, go for less elaborate items like cute objets placed along with books and candles. Also consider what function the room has and if it is casual or more formal in style.
The second factor to consider when styling a sideboard is color. If you're going for an elegant look, choose neutral colors such as whites, creams and blacks; if you're feeling adventurous, consider brighter tones such as greens or blues to set off your décor. You should also think about how the tone of your décor will work when coupled with your chosen furniture piece – light woods can create a soft atmosphere while dark woods can generate an air of sophistication amongst any space.
Finally, think about how you want to use your space – do you prefer symmetry across the area or would something more eclectic suit? Consider adding pieces that reflect who you are and what makes you happy – interesting lamps or books are great options – but don't forget to keep some free space so they don't overpower the room. With these considerations in mind, you'll be able to create a stylish and inviting environment in no time!
Color and Material Selection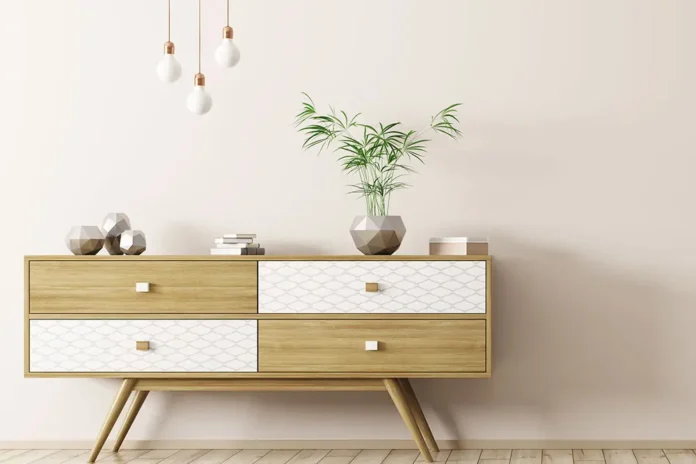 Choosing the right color scheme and materials for your sideboard can be a challenge, but with some careful consideration, you can create an inviting space that reflects your personal style.
When considering color schemes, it's important to remember that the hues you choose should directly relate to the overall look of the space. For example, if you're going for a warm, cozy vibe in your room, make sure to select colors that enhance this feeling. Warmer colors like earth tones and neutrals are ideal for this look — stay away from anything too bright or vibrant.
When it comes to materials, you'll want to pick something durable and aesthetically pleasing that will last through years of use. Popular options include hardwoods such as cherry and maple for traditional styles or wicker for something more bohemian. A mix of different textures is always a smart choice — think about including plush velvet upholstery for a luxurious touch or natural fibers like jute and seagrass for added texture and dimension.
Be sure to try out different combinations of colors and materials on your sideboard until you find one that fits your unique style!
Accessories to Add to Your Sideboard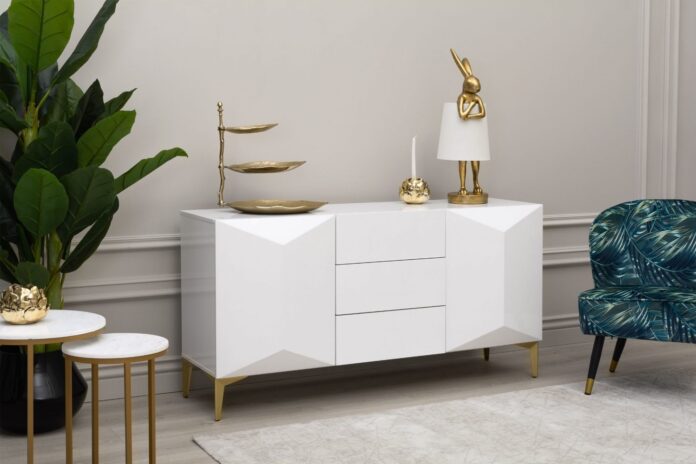 Accessorizing your sideboard is the perfect way to add an interesting and unique look to a room. There are a few key pieces you can use to create a stunning vignette that showcases your personal style. Here are some of our favorite accessories for sideboards:
-Vases and jars: Vases and jars are essential pieces when it comes to accessorizing your sideboard. They come in all shapes, sizes, colors, and materials, so you can mix and match them to create an eclectic look. Try arranging different sizes of vases in clusters along the top of the sideboard or varying heights of jars down its length.
-Books: Add a few carefully chosen hardcover books on different topics – from photography books to travel books – for dimension and visual appeal. Place them vertically or horizontally in small stacks or alternating directions for greater visual impact.
–Candles & lanterns: Candles add subtle light and ambiance to any room. Choose lanterns that coordinate with your color scheme – gold wood tones for a monochromatic look; vibrant colors for an eclectic vibe – for further creativity! The little flame is also great for adding warmth and texture – try using unscented or scented candles (depending on your preference) which will make your home smell inviting too!
-Decorative accessories & artwork: Finish off the look by adding decorative figurines, sculptures or bold artwork on canvas throughout the board – these pieces will help draw attention upwards, creating an eye-catching focal point that speaks volumes about your aesthetic!
Conclusion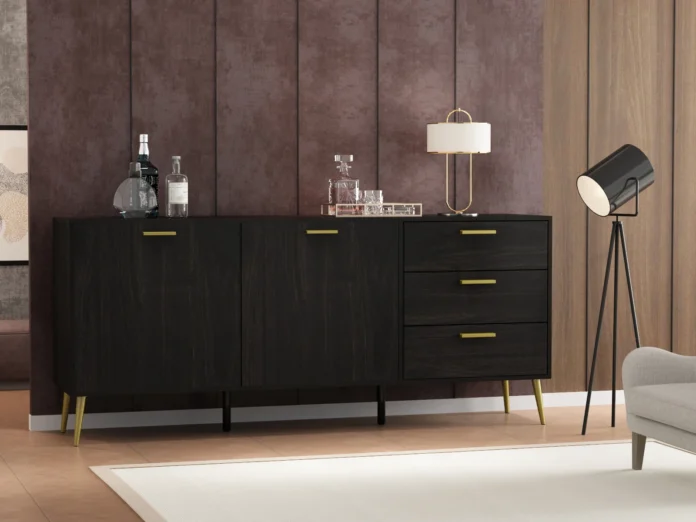 The goal of sideboard styling is to create an appealing, intentional display that expresses your personal style. When it comes to sideboard styling, there are so many creative avenues that you can take. Whether you hang artwork or mirrors near a sideboard to create visual interest and dimension or add meaningful items such as family heirlooms and books for character, adding layers of texture with different materials and displaying the items in an organized fashion will help create the perfect sideboard style for your home.
Remember to incorporate elements of both form and function when decorating your sideboard. This is your opportunity to highlight things that are meaningful to you while also creating a visually pleasing display. With all of these tips in mind, you should be prepared to make your entryway, hallway or living room the envy of all who visit.
If you want to know how to decorate your home with lighting like a interior designer click here.