Wall-to-wall carpets are classic floor coverings that have been around for centuries. Through the 17th to early 20th centuries, they were one of the most popular floor coverings in Europe. Nowadays, they're still seen in many homes, but their popularity has decreased over the past few decades.
Recently, however, there has been a rise in demand for wall-to-wall carpeting due to its comfort and ease of installation. In addition, advances in technology and production methods have led to the development of high-quality carpets that are resistant to dirt and staining, making them an attractive option once again.
Benefits of Wall-to-Wall Carpeting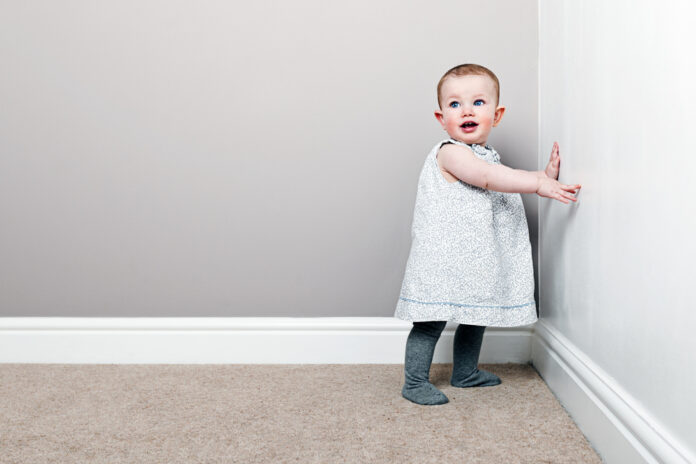 One of the greatest advantages of a wall-to-wall carpet is that it absorbs sound and provides acoustical improvements. This added layer of soundproofing serves to soften the overall noise level within a room, making conversations more enjoyable while also reducing outside noise intrusion. Additionally, carpets offer insulation from both cold and hot surfaces and help improve a room's energy efficiency by protecting against air leakage and drafts.
A wall-to-wall carpet is also an effective tool for creating inviting decor for any space since the range of colors and textures offers numerous possibilities for adding style to a room's look. Furthermore, these soft floor coverings provide a comfortable base for walking around barefoot or lying down with children or pets. Finally, carpets can reduce foot traffic due to their ability to hide dirt as well as provide padding which helps reduce fatigue underfoot during long periods of standing or walking.
When taking into account all its beneficial features, wall-to-wall carpets are one of the best options available when looking to upgrade your interior design and make your home feel warm and inviting!
Choosing the Right Color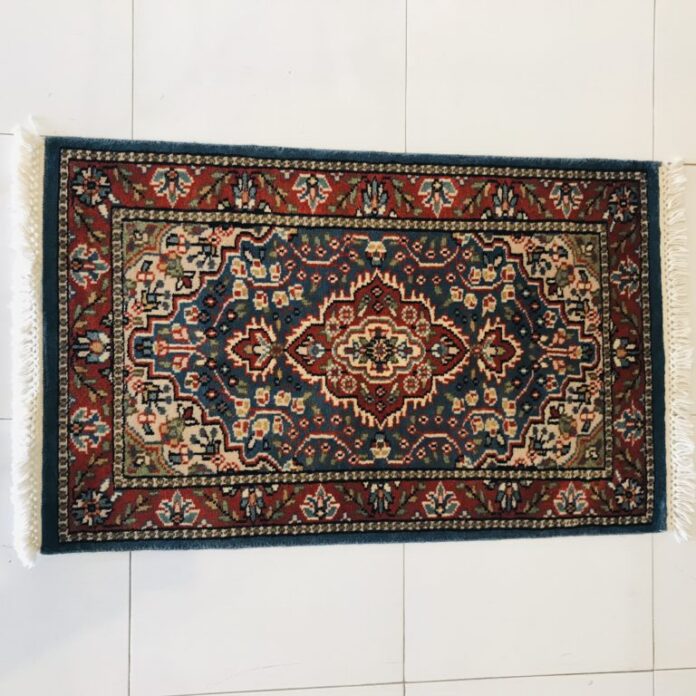 One of the most important considerations is color. Your carpet should coordinate with the existing furnishings and decor in the room. Selecting the right hue can take some trial and error, so it's important to get samples before making a final decision.
It's also important to think about how light will affect the appearance of the carpeting in your home. A light shade such as beige or ivory can make a small room seem larger while darker shades, such as brown or charcoal, will absorb more light and create a cozy feel. Consider the furniture and accessories you will be putting in the space to be sure your choice complements the room's overall design.
Mixing Different Patterns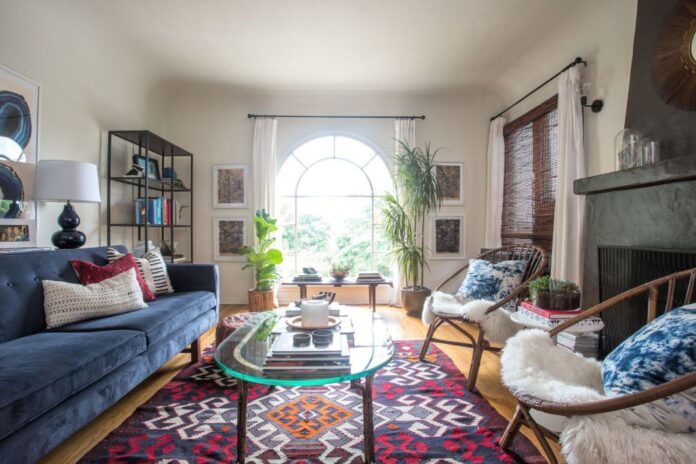 A hallmark of good interior design is the ability to mix different textures, patterns, and colors. Doing so will infuse your home with a welcoming and comforting look. Textiles in different materials, such as fabrics and carpets, can be used in various combinations that each have their own unique characteristics. To start creating the perfect look in any room, understanding how to thoughtfully layer and combine different textures is key.
When mixing different patterns – consider the size of the pattern's print…Smaller prints should typically be paired with heavier textiles like jacquards or velvet and larger prints can work well alongside simpler fabrics such as solid-colored upholstery. Do not forget to incorporate solids into your design scheme – these act as a unifying element that ties together all of the designs within a room creating a strong sense of balance and visual interest.
Coordinating with Wall Paint
When choosing your paint color, opt for a lighter and softer hue. This will help create the illusion of more space and provide a canvas to work around. You can then use this as the basis when later selecting rugs, furniture, and artwork to complete your decorating scheme.
When beginning a room makeover, it is often best, to begin with, the walls. Selecting an appropriate wall color or wallpaper pattern is central to achieving the look you are aiming for in any room. Consider both the form and function of your space as well as where it fits into your overall home design. To tie in wall-to-wall carpeting, pay attention to the tones in your selected fabric and try to pick out colors that coordinate accordingly. This should be done before painting the walls in order to assess how different colors work together or what elements need adding or changing altogether.
How to Choose?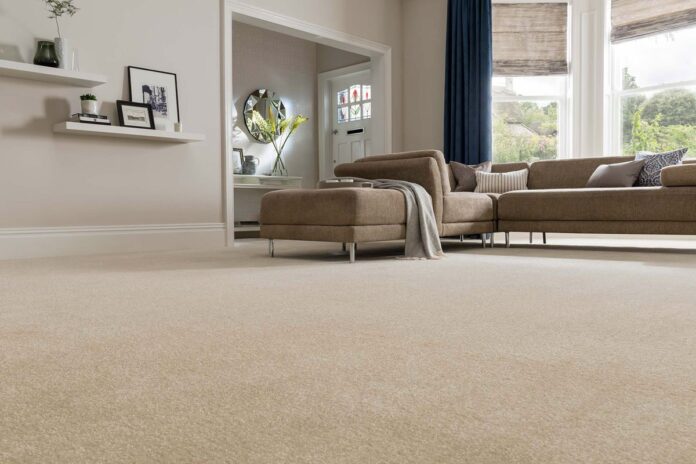 With so many options available on the market today, choosing the right carpet for your interior design style and needs can seem overwhelming. To help you choose the best type of carpet for your home, here are some key things to consider:
Pile Type: Depending on your lifestyle and the rooms in which you wish to install carpets, you will want to consider different types of piles. Consider denser carpets that won't show wear for high-traffic areas – like hallways or family rooms – or try something more ornamental for less trafficked areas – like a master bedroom or formal living space.
Backing: Most carpets come with either primary or secondary backing. Primary backing is applied at the same time as the yarn itself while secondary is applied after the yarn but before it is cut into rows. Secondary backing often provides additional durability and makes the carpet even more resistant to wear and tear.
Cushion/Padding: Investing in a high-quality cushion/padding can make all the difference when it comes to comfort and longevity as well as helping reduce allergens in a space by providing excellent air quality. It also helps protect exposed seams by providing extra support when a vacuum passes over them.
Style: Now is your chance to really have fun! Wall-to-wall carpets come in many patterns and textures, meaning they are flexible when it comes to design experiments such as introducing color with patterned carpets or creating an elegant feel by incorporating textured carpets into an overall design scheme.
Conclusion
In conclusion, wall-to-wall carpets are back in style with a vengeance. The look of traditional carpets combined with modern design options makes them a great choice for both form and function. They offer comfort and warmth, as well as limitless design possibilities. With the abundance of materials, colors, and styles to choose from, you can easily find or customize a carpet that works for your home decor.
Just keep in mind that carpets may require more maintenance than other flooring and if you're looking for a low-maintenance option, it might be worth considering tile, wood flooring, or luxury vinyl planks instead. Make sure to use quality materials that reflect your style and personality.