It's almost impossible to live in a household comfortably without any white goods, more commonly known as white electrical goods.
To live a comfortable day, you'll need to have at least one refrigerator, washing machine, stove, and air conditioner, that allows you to do things at ease and live a technologically forward life. However, all good things must end, and your white goods might need some replacement.
As you look for brand-new white goods, you shouldn't neglect to dispose of your old ones as they can be quite tricky. To ensure that you can get them out of your house safely and quickly, listed below are some tips for disposing of white goods:
1. Hire A Rubbish Removal Service
One of the quickest ways you can dispose of any white goods in your house is to hire a rubbish removal service. If you're looking for a friendly and experienced team that can come to you for a quick gathering of your white goods, a rubbish removal service would be the best option for you. You no longer have to leave home as they'll arrive on your doorstep on your scheduled date. Moreover, some companies can offer same-day pick-up, great for urgent cleaning.
A rubbish removal service is a business that can pick up any rubbish you have and bring it to their warehouse for proper recycling. This way, you don't have to worry about any environmental factors as they'll ensure that your white goods will be put into good use. This will help to lessen your carbon footprint, saving the environment. However, they might be pretty expensive. So, with this, try to add as much rubbish as you can as you declutter your entire home.
2. Sell Them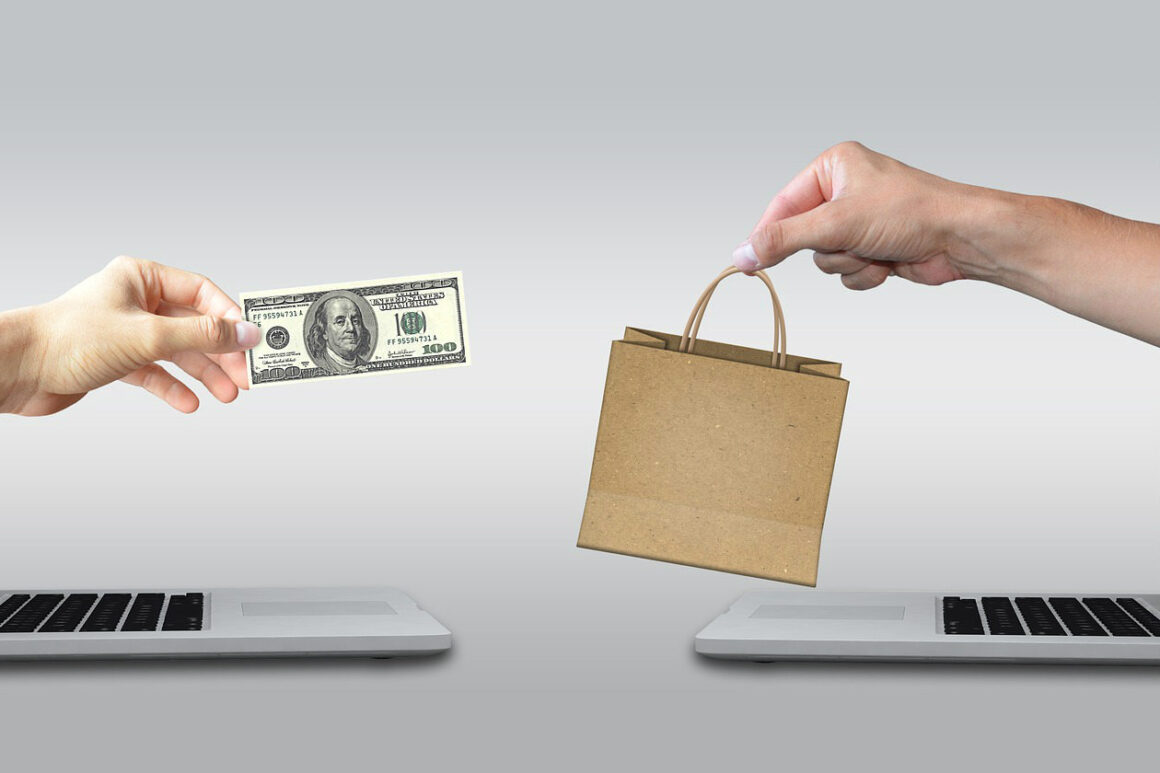 If you need some extra cash and your white goods are in working condition, you should consider selling them for a realistic price. Unfortunately, you can't sell your appliance at the same price as you've bought it.
In most cases, you can only sell out for half of its price, or even lower, depending on the condition and years of use.
There are plenty of ways you can sell your white goods. You can choose to sell it online or hold a garage sale, wherein you're going to throw out some of the things in your house that you don't need. If you're planning to declutter your entire home, holding a garage sale will help you earn a few bucks, allowing for an extra budget for your new appliance as you build your kitchen or laundry room.
Just ensure that they're still in pristine working condition so that you can sell them faster.
3. Give Them To Other People
Another quick way you can dispose of your white goods is by giving them to a family member or friend who you know needs them the most. This way, you can help someone in need and prevent them from purchasing a new one that might be out of their budget. While removing any unnecessary white goods from your home, it would be a small gesture that they will surely appreciate.
Apart from giving your white goods to someone you know; you might want to consider donating them to charity. This would go well in institutions where people are housed and need a decent place to sleep. Your white goods can help make people's lives easier as they no longer have to worry about manual laundry and ensure that their food stays fresh for at least a week.
4. Bring To A Recycling Center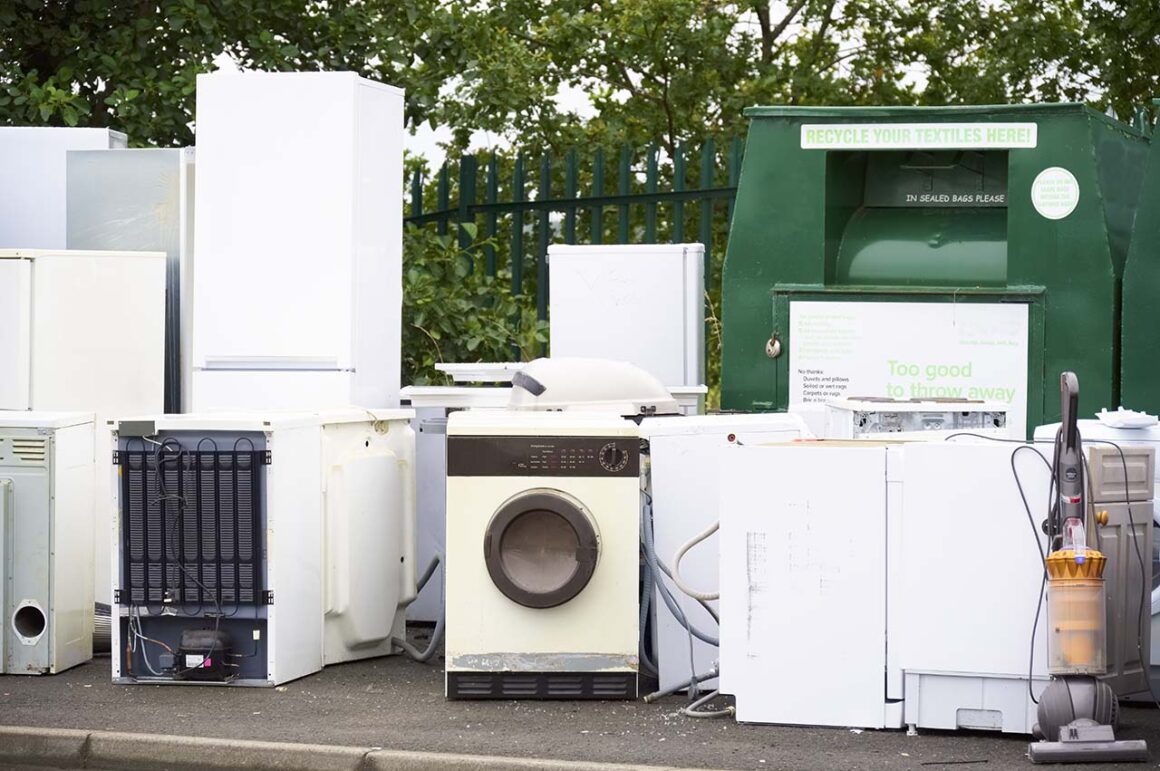 If your white goods are no longer working, it might be best to bring them to the nearest recycling center. This will help eliminate any rubbish inside your home without impacting the environment. A recycling center will use the parts for recycling that they can use to build some electronic craft.
Depending on the recycling center you're going to, they can either accept your white goods for free or might give you a small amount of money to give back on your white goods. However, don't expect a hefty amount as they will pay for the white goods' materials and not the technology behind them.
5. Call A Local Authority Collection Service
To save time researching various ways to dispose of your white goods, you should call your local authority collection service as they can offer to pick up services that'll collect any white goods you have in your home for a small fee. You can freely place any white goods in your front yard and wait for the collection service to pick them up from your house.
However, a local authority collection service might not be for everyone, especially if you're looking for a quick pick-up service. In most cases, you might have to wait for a week or two before they could pick up your white goods. But if you're in no rush, this would be a great hassle-free option for your household.
The Verdict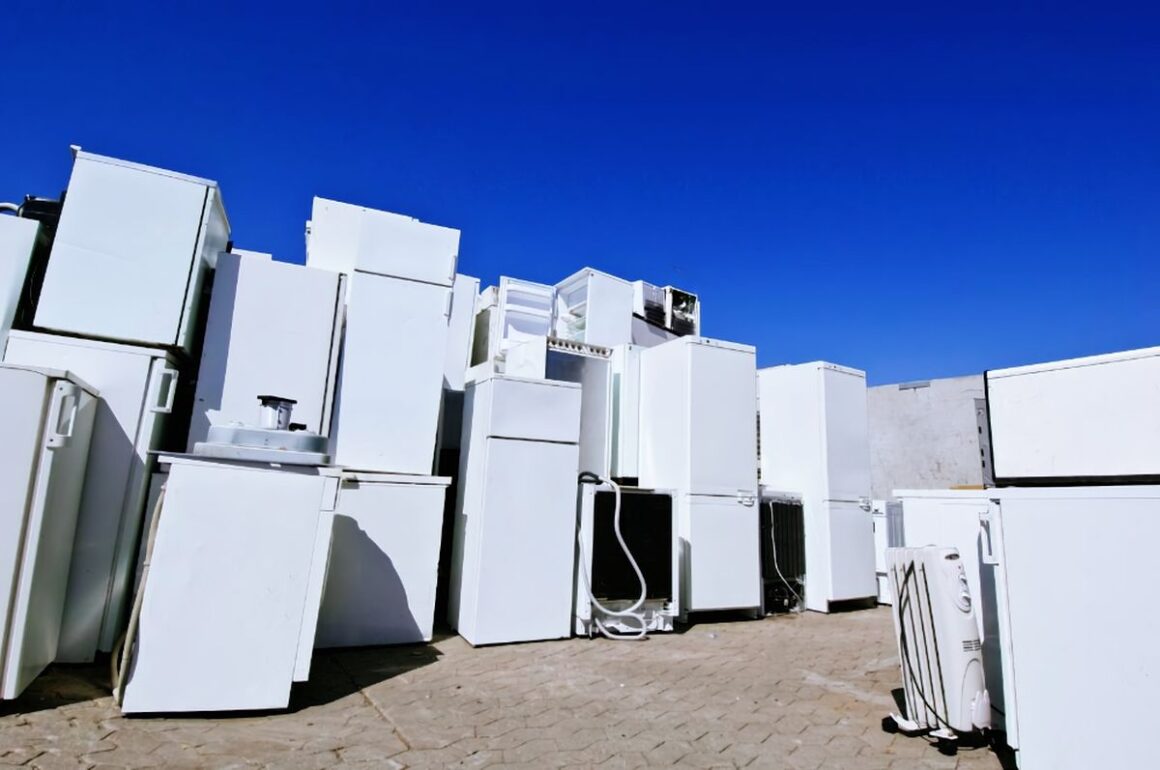 Disposing of your white goods properly is a must. This can help you avoid adding more carbon footprint while also putting it to good use.
If they're still in working condition, you should consider selling them or donating them to your friends or charity. Hiring a rubbish removal service or bringing them to the recycling center would be best for a quicker resolution.